Conoce a las mejores agencias
Desde diseño web hasta campañas de publicidad, te guiamos hacia las agencias de marketing más adecuadas.
100% gratuito - Sólo cobramos una comisión a las agencias que quieran colaborar contigo.
arrow_downward
Qué servicios se incluyen
Servicios de marketing y publicidad. Sin software, sin medios.
Menciones en los medios de comunicación
1k
Successful collaborations per year
¿Qué tipo de agencias se seleccionan?
Las mejores, pero no necesariamente las más grandes.
Shortcut Advertising
Lo que dice uno de sus clientes:
I work with Shortcut on student recruitment. With great pleasure and success! They deliver on time, high quality communication material: from social campaigns to visual identity for student recruitment and baseline. They truly understand our business goals and internal struggles as a university. They are committed to the briefing and the goals set. The level of transparency (project management, costs, hours, ...) makes them a great partner to be on my side.
Heleen van SchooneveldMarketing Manager, Vrije Universiteit Brussel
PROFIRST Intl.
Lo que dice uno de sus clientes:
We have worked in collaboration with Profirst on many different projects over the years. They are always very professional, creative and looking for the slightest detail that will make the perfect set.
Alexia van der StratenProject Manager, Hoet&Hoet
EVO Group
Lo que dice uno de sus clientes:
Agence sérieuse, communication et travail efficace.
Daniella DuckaertComptable, Expertia
Dupont Lewis
Lo que dice uno de sus clientes:
Les Steakeurs est un groupe d'éleveurs Ariégeois qui commercialisent leurs produits issus de viande bovine en barquettes dans les grandes surfaces de la région Occitanie. L'agence Dupont Lewis nous a accompagné tout au long de la phase projet à la création de la charte graphique, du nom de marque, du logo, du packaging. L'agence a aussi accompagné le lancement commercial de notre gamme de produits avec la définition de la stratégie de communication, la relation presse, etc. Le travail rendu a été largement à la hauteur de nos attentes. Dupont Lewis a tout a fait cerné les valeurs que les éleveurs souhaitaient transmettre à travers leur marque. Aujourd'hui, ils sont très fiers d'être Steakeurs, et cela en partie grâce au travail de l'agence ! Malgré les difficultés au lancement d'un tel projet, Dupont Lewis a su s'adapter à nos contraintes et être réactif lorsqu'il le fallait. L'équipe des Steakeurs recommande vivement l'agence Dupont Lewis !
Les SteakeursChargée de projet, Chambre d'agriculture de l'Ariège
Superkraft
Lo que dice uno de sus clientes:
Een super tof, hands-on team waarvoor niets teveel is. Vragen en problemen worden direct aangepakt. Ik ben zeer tevreden van hun service en klantencontact.
Steven Van VlasselaerZaakvoerder, 2VRent
Pixelis
Lo que dice uno de sus clientes:
It s been one year now since we're working with Pixelis. As we are a young start up and don't have any CMO, they helped us being more professional with all marketing and communication issues. They have always good and rapid answers. As we were happy during this one year partnership we decided to work together again in order to renew our whole marketing universe (brand platform, new logo, new pack, etc.) We are totally satisfied of Pixelis services and we'll might work with them again in the next few years. In terms of budget, Pixelis is totally reasonable.
JadHaririCEO, Les Fruits Détendus
Zee Group
Lo que dice uno de sus clientes:
Excellent travail réalisé par l'agence Zee Agency, avec une bonne compréhension de nos attentes. L'équipe a su donner une nouvelle image à la marque, au travers d'un site ergonomique et orienté sur l'expérience client. L'équipe est à la fois réactive et également force de proposition.
Baptiste BATAILLEResponsable e-commerce, Arthur
BBS
Lo que dice uno de sus clientes:
Accompagnement sur un projet d'expérience digitale d'un point de vu creative techno.
Marion NavarroChef de projet digital sénior, CHANEL
LaMagnética
Lo que dice uno de sus clientes:
Empezamos a trabajar con La Magnètica en el año 2009 y desde entonces se ha convertido en un colaborador fundamental en la estrategia digital de la Fundación. Sus servicios van desde la consultoría técnica con informes que nos entregan regularmente y análisis sobre cómo mejorar el posicionamiento SEO a la conceptualización y diseño de nuestras páginas web y sus nuevos apartados y el asesoramiento en todo lo que está relacionado con la comunicación online de la institución. Desde 2014 con la renovación de nuestra página web, por la que La Magnètica trabajó en la conceptualización y optimización del diseño, usabilidad y funcionalidad, y con la publicación del diseño renovado del Catálogo Razonado de Pinturas de Salvador Dalí en diciembre 2017, hemos confiado en una empresa que demuestra su profesionalidad tanto desde el punto de vista de respeto de los tiempos de entrega de los proyectos y del presupuesto acordado, como de la capacidad de entender nuestras necesidades y deseos. Nuestra valoración del trabajo de La Magnètica en los proyectos pasados y en los que actualmente están llevando a cabo con nosotros no puede ser más positiva. We began to work with La Magnètica in 2009. Since then it has become a fundamental collaborator in the digital strategy of the Dalí Foundation. Their services range from technical consultancy (with regular reports and analysis) to SEO improving and conceptualization. They also help us design our web pages and new sections and give us advice on everything related to online communication. In 2014, we updated our website completely. La Magnètica worked on the new design's conceptualization and optimization, on usability and functionality. Another important project was, in December 2017, the launching of the new design of Salvador Dalí's Catalogue Raisonné of Paintings. To do so we relied on a company, La Magnètica, that showed professionalism from the point of view of respect for delivery times and for the agreed budget. They are very good at understanding our needs and wishes. Our opinion of La Magnètica's job in past and future projects with us cannot be more positive.
Cinzia AzziniDigital media, Fundació Gala-Salvador Dalí
EVerythink PR boutique
Lo que dice uno de sus clientes:
I started to work and collaborate with EVerythink PR in a few projects 2 years ago and I can only use 2 words: professional and personal attention. Virginia Sanz and Virginia Frutos helped us in a certain number of PR and awareness campaigns and drive our clients to quickly increasing visibility in the Spanish media . EVerythink PR is the kind of partner that really pays attention to the smallest details, from kick off to result reports , they perfectly understand our needs and closely work with my team on a daily basis. We are very happy with this collaboration and I recommend EVerythink without any doubt to any company who is looking to get presence in the Spanish media landscape, printed or digital. Last but not least EVerythink PR team is made by very positive person,s energetic, creative, with a deep understanding of the sector and fluent in English!
Noreddine METERFIPartner, Managing Director, Greater Than One Europe S.L.
Comith
Lo que dice uno de sus clientes:
Samenwerken met Comith betekent weten waar je aan toe bent. Alle medewerkers zijn professionals in hun job en argumenteren hun kanaal-, content- en designkeuzes. En misschien nog belangrijker: ze houden woord. Door de korte communicatielijnen slaagt Comith er bovendien in om snel te reageren. Comith denkt mee met de klant en weet de flitsende communicatiewereld te verzoenen met de tragere procedures binnen de overheid. Comith gaat resultaatgericht te werk en aarzelt niet om ook het eigen werk kritisch te evalueren.
Inge PaemenWoordvoerder, Brussel Mobiliteit
Mayple
Lo que dice uno de sus clientes:
It felt as though everyone involved wanted us to succeed and was doing their best to achieve that. We benefit from increased traffic and conversions that come as a result of Mayple's work. The team maintains open lines of communication to facilitate seamless collaboration.
Tomer GanziMarketing Manager, Homestyle
The Mood Project
Lo que dice uno de sus clientes:
La experiencia con Mood ha sido fantástica. Planteamos un concurso a través de la plataforma y seleccionamos su propuesta por estratégica. Era un proyecto para reposicionar la marca y diseñar el plan estratégico de comunicación. Durante la fase de Reposicionamiento estratégico fuimos desgranando la esencia de la compañía y construyendo la transformación de nuestra marca sin perder el foco y con eficacia. En los workshops participábamos personas de distintas partes de España, y Mood se adaptó a esta situación, optimizando al máximo cada reunión. Mood creó desde el primer momento un excelente clima de trabajo, y la confianza en ellos aumentó taller a taller, entregable a entregable. Dada la confianza en la calidad de su trabajo y visión, una vez acabado este proyecto continuaron con otros dentro de la compañía. Destacaría su capacidad para entender nuestro negocio en muy poco tiempo y su visión estratégica, realista pero a la vez innovadora. Acciones con contenido y con sentido.
Jorge AguilarDirector de Marketing, TRADE CORPORATION INTERNATIONAL SAU
Poixel
Lo que dice uno de sus clientes:
I wanted to take my brand to a higher level so I chose poixel.  They knew what they were doing and they were professional.  What I really appreciated about poixel is that they always had the  answers to all my questions at all  times .
Nourah AlrashidiFounder, Nina Jewellery
Dropsolid - The Digital Experience Company
Lo que dice uno de sus clientes:
Nieuwe website bouwen in vernieuwde branding met ruimte voor snelle opbouw van pagina's met herbruikbare blokken.
Lieselot HuysmanMarketing operations coordinator, Teamleader NV
Clockwise Software
Lo que dice uno de sus clientes:
I have been working with Clockwise for the last 3 years. They have excellently skilled developers on their team. Anyone that I have engaged has been highly organized and communicative and very good at writing clean and extensible code. I never had issues meeting deadlines. I have always found their developers skilled in written and spoken English. Another thing though it's minute when outsourcing, the infrastructure reliability is also important e.g. High-speed connectivity, reliable power, and accessible phone connectivity, and Clockwise has all of it taken care of.
Murtaza DabawalaCEO, M.A.Technologies
Optimize 360 Agence de Référencement
Lo que dice uno de sus clientes:
Optimize our website SEO and improve our Adwords strategy
Youmna MalakVP Marketing, DATA4
Adjust
Lo que dice uno de sus clientes:
Super service ! Équipe disponible et réactive.
Simon BENALIProject Coordinator, Profirst
ESCAL Consulting
Lo que dice uno de sus clientes:
Nous travaillons avec ESCAL Consulting depuis maintenant 8 mois, ce pour 4 pays (France et Benelux), sur la stratégie de communication externe, en particulier les relations media.
Alain DiassyMarketing Manager Western Region, Avis Budget Group
Biggerband
Lo que dice uno de sus clientes:
Biggerband nous accompagne depuis plus de 7 ans dans notre stratégie de communication et de développement. Réactives et créatives, les équipes sont toujours à l'écoute de nos enjeux. Notre dernière campagne « les frigos solidaires » est une énorme succès, qui ne cesse de rayonner. Merci à tous pour tout le travail accompli…et pour celui à venir !
Veronique MicardResponsable de la communication et projets digitaux, Identités Mutuelle
New Step Media
Lo que dice uno de sus clientes:
to establish social media platforms according to my product life cycle as startup organize
mohamed abd elhadymarketing executive, manazel development
148 - Agence de communication
Lo que dice uno de sus clientes:
Superbe collaboration et accompagnement , agence à l écoute , professionnelle et tout ça dans la bonne humeur ! Merci 148 !
VIARD AmauryCo fondateur, Twinies
Essencius A/S
Lo que dice uno de sus clientes:
"Både forbrugere, forhandlere og medier har taget konceptet til sig og på den måde bidraget til at hylde kvinder og give børn rundt om i landet flere skønne oplevelser. Desuden har THE PANDORA TOUR været med til at skabe en endnu bedre relation til bloggere og journalister, fordi der har været så mange sjove, hyggelige og medrivende historier at fortælle." Helen Rosenkjær Koppel Jensen, Marketing & PR Director, PANDORA Nordic
Helen Rosenkjær Koppel JensenNordic Marketing and PR Director, Pandora
Bake250 Digital Agency
Lo que dice uno de sus clientes:
Nos decantamos por Bake porque nos habían hablado muy bien de ellos a nivel de Branding y diseño gráfico. Después de reunirnos con ellos nos enteramos de que también hacían programación y marketing, así que nos daban toda la cobertura que necesitábamos. Incluso de cara al futuro que queremos hacer una aplicación móvil, también nos lo pueden facilitar.
Alex F.Fundador y socio, We Love Sport
Factoría de Proyectos
Lo que dice uno de sus clientes:
Los conocimos porque queríamos modernizar la página web, y nos aconsejaron crecer y tener muchar más presencia física y en internet! Llevamos años como clientes, y ahora tenemos 3 centros operativos en pleno funcionamiento, un equipo comercial consolidado, el plan de marketing y comunicación sistematizado y una excelente relación personal. Incluso hemos finalizado la segunda web!" Marta Montmany, CEO RADMEDICA
marta montmanyGeneral marnager, Radmedica
POP Communications
Lo que dice uno de sus clientes:
POP communications deliver great service, value for money to achieve the best results for your budget. The team is experienced, friendly and dedicated to achieve success for your campaign. Love working with them and loved the results even more.
Berna BurgerCentral Consumer Marketing Manager, BIODERMA
ELSE & BANG
Lo que dice uno de sus clientes:
ça fait plaisir de travailler avec une agence comme Else&Bang qui est à l'écoute des préoccupations de ses clients. #Réactivité #Créativité #Efficacité
BENTAJERKey acount manager, vracs de l'estuaire
Oh! my brand
Lo que dice uno de sus clientes:
Oh My Brand has designed our website in the agreed timing, with a high standard of quality and with an excellent customer service attention.
Martina MartinaMarketing & International Manager, Swan Medical
Dynamic Creative
Lo que dice uno de sus clientes:
De multiples réalisations depuis près de 20 ans, avec une rapidité et une qualité jamais démenties
David SITBONCEO, Daleth Invest, TF1 Digital Factory, Bonzai Digital, Ad Pepper
Anais Digital
Lo que dice uno de sus clientes:
Réflexion & développement de projets digitaux
Emilie DelacroixCSR & INNOVATION, Befimmo SA
The Crew Communication
Lo que dice uno de sus clientes:
Create a new website , also responsive and more attractive for the visitors. We needed a website more interactive.
musée van BuurenConservator, Musée van Buuren
Digital Advice Group
Lo que dice uno de sus clientes:
I have worked with Digital Advice Group for some time now. They are good at thinking out of the box and providing uber creative solutions to clients' needs. It is always a pleasure to work with their professional team who is always on time and full of useful tips and resources.
Marie Laenen
Talentum Digital
Lo que dice uno de sus clientes:
El equipo de Talentum, son  personas serias, competentes, comprometidas en su trabajo, que cumplen en lo que tienen que hacer en tiempo y forma, y están pendientes del cliente en todo momento. Palm
PalmAbogada, Mg
Equinoa
Lo que dice uno de sus clientes:
Develop our digital strategy through different ads campaign
Yoann EscobarProdcut Owner, Creacard
EvolveDigitas
Lo que dice uno de sus clientes:
We had the opportunity of engaging with EvolveDigitas on web and brands for outr top ten companies. They helped us build our social and influencer network seamlessly driving us through a big IPO listing. Superb engagements and very professional.
Khantil ShahDirector Marketing, Arvind Ltd.
PURE illusion
Lo que dice uno de sus clientes:
Une agence professionnelle, réactive, et fiable !
Mme DubiéRH, Fidérim Consulting
deBottomLine
Lo que dice uno de sus clientes:
We launched our B2B platform in Europe and we wanted to support this business with simple but rich email marketing strategy. Steve and Veerle where great to get us up and running. Their business acumen, understanding about customers & consumer needs and their technical knowledge was great asset to set us in the right direction as well as helping us achieve amazing results. Always accessible and willing to help us. Their proactive and fun approach made our team stay focus on the fundamentals. They are not complaisant and would challenge us to ensure we take the best approach to satisfy our customers while archiving our objectives. Definitely would recommend them.
Gustavo GerzanichHead of Wholesale, Levi Strauss Europe
sendian creations
Lo que dice uno de sus clientes:
aaaaaaaaaaaaaaaaaaaaaaaaaaaaaaaaaaaaaaaaaaaaaaaaaaaaaaaaaaaaaa
aaaaaaaaaaaaaaaaaaaaaaaaaaaaaaaaaaaaaaaaaaaaaaaaaaaaaaaa, aaaaaaaaaaaaaaaaaaaaaaaaaaaa
Djm Digital
Lo que dice uno de sus clientes:
App and backend creation for a prevention related system (Insurtech).
Jacques OosterboschData Portfolio Manager, Ethias
Atypic
Lo que dice uno de sus clientes:
L'agence Atypic m'a permis d'avoir une vision stratégique à long terme et de mettre en place des actions marketing qui ont eu des résultats positifs sur le développement de Promosport. Atypic maitrise l'ensemble de la chaine de communication que ce soit le print ou le digital marketing mais c'est surtout la créativité de l'équipe qui nous a permis d'être unique sur notre marché.
Denis DetinneCEO, Promosport
OFCORES
Lo que dice uno de sus clientes:
Nous avons travaillé ensemble pour l'organisation du BAM Congress:
Nathalie PrietoEvent Manager, BAM
Wirelab
Lo que dice uno de sus clientes:
From my very first contact, Wirelab impressed me with their enthusiasm, speed and ideas. They are a bunch of talented, passionate and knowledgeable people, that I really enjoy working with. I'm sure we are going to be working together on more projects in the future.
Katya LebedevaMarketing Manager, Yanga Sports Water
Black Pizza
Lo que dice uno de sus clientes:
Nous avons sollicité l'agence Black Pizza dans le cadre d'un appel d'offre. L'agence a fait preuve d'un très grand professionnalisme et d'une implication qui nous a très agréablement surpris. Je recommande cette agence à celles et ceux qui cherchent une véritable agence créative. En plus d'être aimables, serviables, et dévoués, l'ensemble de l'équipe sait faire preuve d'une grande imagination avec un travail particulièrement bien soigné. Travailler avec Black Pizza, c'est allier le professionnalisme au plaisir.
Cédric K.Responsable du Développement, Seti Ingénierie Conseil
AB4 Systems
Lo que dice uno de sus clientes:
AB4 Systems developed a web application for a financial institution to use in collaboration with a third-party agency. The app has English and non-English versions and allows users to print questionnaires. AB4 Systems successfully delivered the application in three months to meet a critical data collection deadline. The team made smart suggestions to improve product quality. Communicative and organized, AB4 Systems proved to be a reliable development partner, which fostered further collaboration.
Vlad GrigorasSenior Social Protection Economist, The World Bank
¿Eres una agencia con talento? ¡Únete a nosotros!
¿Quién utiliza Sortlist?
Los responsables de marketing de cientos de compañías.

Sylvie T'Jaeckx
Me sorprendió recibir una respuesta tan rápida y personalizada. Me hicieron preguntas muy acertadas con las que pude crear un briefing de calidad. Gracias a eso obtuve una lista perfecta de las agencias que podrían ayudarnos.

Damien Thayse
Si tuviera que recomendar Sortlist a mis amigos o clientes destacaría el tiempo que te ahorra. Sólo dos días después de enviar mi mensaje a través de la web, ¡ya estaba todo acordado! Y lo mejor de todo, con una agencia relevante.

Jean Minne
Publiqué un proyecto en Sortlist explicando mis necesidades. En dos días, cuatro agencias se pusieron en contacto conmigo para fijar una reunión. Me explicaron lo que hacían y de qué forma se ajustaban a mis necesidades. Finalmente, el proceso avanzó muy rápido con la agencia que seleccioné.
Leer más testimonios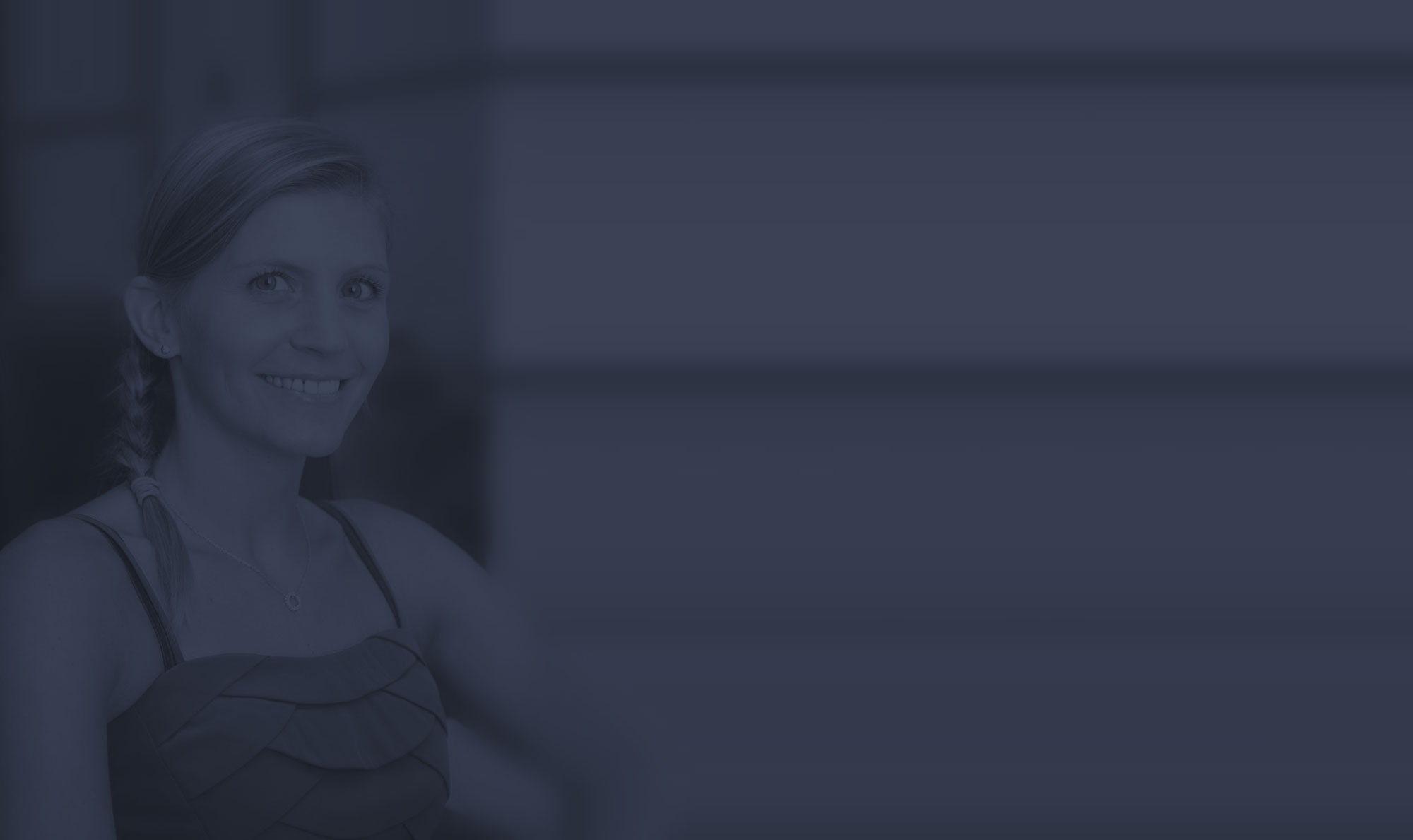 Encontrar una agencia es bastante complicado. Hay muchísimas y realmente no sabemos cuáles están preparadas y motivadas para trabajar con nosotros. Con Sortlist es más fácil porque son las agencias las que dan el primer paso enviándonos un mensaje. Además hay una preselección para enfocarte sólo en las agencias más expertas en base a diversos criterios de selección relevantes.

Jessica Fabre
Responsable de Comunicación Digital en Bourbon
Déjanos guiarte hacia la mejor agencia
Desde diseño web hasta las campañas de publicidad, te guiamos hacia la agencia ideal que se ajuste a tus necesidades y presupuesto. Luego, compara y contrata la más adecuada para ti.
100% gratuito - Sólo cobramos una comisión a las agencias que quieran colaborar contigo.