Surround yourself with the best agencies
From web design to advertising campaigns, we guide you to the right marketing agencies.
100% free - Fee is charged to agencies willing to collaborate with you.
arrow_downward
They talked about us in the press
1k
Successful collaborations per year
What kind of agencies are selected?
The best ones, but not necessarily the biggest ones.
Shortcut Advertising
What a client said about thems:
Shortcut made for Wit-Gele Kruis Belgium a splendid campaign for a new product. In preliminary stage they analysed our company profoundly and researched the internal culture. Within the creation of the campaign they respected our vision and they took our personal ideas and expectations into account. Their expertise was a real added value to our knowledge. The deliverables were as good as they could be: we finally had a lack of manpower in order to follow up the new orders... They strictly respected the defined timeframe and budget. They never took any decision without consulting us. The account manager was always available, we always got an answer. We experienced Shortcut as a very reliable partner in communications, PR and marketing. New technological applications do not have any secrets for them. Their creativity and vision are mythical. Absolutely a very good choice to work with!
NelAelgoetExpert Marketing and Communications, Wit-Gele Kruis Oost-Vlaanderen
Coyote
What a client said about thems:
Expertise et proximité sont deux valeurs fortes qui qualifient Coyote. Sa vision stratégique nous a fait progresser dans l'univers de la communication. En période de rush, nous avons pu compter sur l'agence qui est restée positive et très flexible... le tout avec le sourire ! Nous apprécions beaucoup les échanges constructifs et ce, dans chaque filiale de notre groupe. A recommander vivement !
chiraz soltaniGroup Communication Manager chez Doyen, Doyen Auto
PROFIRST Intl.
What a client said about thems:
Excellent team, flexible and very professional
Steph JoirisCreative Partner, Adjust
EVO Group
What a client said about thems:
Agence sérieuse, communication et travail efficace.
Daniella DuckaertComptable, Expertia
148 - Agence de communication
What a client said about thems:
Une fois encore vous avez été parfaits, pros, réactifs, organisés, méthodiques, ponctuels, intelligents, souriants, efficaces, droles, patients, courtois, attentifs, studieux, constants, courageux, cléments, méticuleux, participatifs, bienveillants… Ce serait vraiment pas pareil sans vous.
Anne-Valérie Finaki
Dupont Lewis
What a client said about thems:
Dupont Lewis have done an excellent job for us in growing our awareness through social media in France. Since starting Facebook, Instagram and Twitter with them three years ago we have had an extraordinary reach and interaction with French consumers. They are very professional, know what needs to be done to engage and provide timely and informative quarterly updates.
Claire JacksonExport Manager, Eat Natural
Superkraft
What a client said about thems:
Een super tof, hands-on team waarvoor niets teveel is. Vragen en problemen worden direct aangepakt. Ik ben zeer tevreden van hun service en klantencontact.
Steven Van VlasselaerZaakvoerder, 2VRent
SECONDFLOOR
What a client said about thems:
Nous avons confié à Second Floor la mission de procéder au rebranding de notre société et nous sommes enchantés de la collaboration. Le résultat final est le fruit d'une approche non seulement créative mais surtout stratégique. J'apprécie par dessus tout la bienveillance sincère des contacts avec l'équipe.
Ingrid BouchezCommunication Manager, Valipac
Socialsky
What a client said about thems:
it was a really great collaboration, the team is super dedicated!
fabien lienardmarketing manager, PMI
New Step Media
What a client said about thems:
Marketing campaigns Social media Brand awareness Strategy
AmrMarketing, Mark
Pixelis
What a client said about thems:
Un grand merci à notre agence : Pixelis, pour avoir développé notre nouvelle charte graphique Monbana, chocolatier "version originale". L'agence a su valoriser l'ADN de la marque, l'expertise de nos maîtres chocolatiers, notre créativité, en toute simplicité… Un avant après sans appel !
Clotilde BeaumeDirectrice Marketing, Monbana
Zee Group
What a client said about thems:
Depuis plusieurs mois nous travaillons avec Hervé de chez Zee Media. Il est encore trop tôt pour voir de vrais résultats mais pour le moment nous sommes ravis de leurs conseils, suivi et mise en place pour l'optimisation de notre présence sur le web. Nous continuons de travailler en collaboration avec cette agence qui nous veut du bien !
Marine WEILERResponsable commerciale et marketing, Alcys
BBS
What a client said about thems:
Agence très professionnelle Timing parfait Relationnelle très agréable
Julie PraetDigital Editor Senior, Louis Vuitton
LaMagnética
What a client said about thems:
La Magnética son para nosotros la empresa referencia en marketing online y estrategia digital en el sector turístico. No conocemos otra empresa con tal nivel de conocimiento y que nos ofrezcan una garantía de resultados igual. Tenemos total confianza en ellos gracias a su profesionalidad y calidad en el servicio.
Gemma OllerOnline Makreting Manager, Costa Brava Tourist Board
EVerythink PR boutique
What a client said about thems:
La pregunta que habría que hacerse antes de contratarles es decidir si quieres ser cabeza de ratón o cola de león. Yo decidí ser cabeza de ratón y ponerme en manos de una agencia boutique que me mime y entienda mis necesidades. Cuando dejo alguno de mis proyectos en manos de Everythink sé que me van a escuchar, van a proponerme lo que necesito (y en ocasiones no he sido capaz de ver), y además le van a echar muchas dosis de creatividad, una fórmula que se traduce en éxito. No puedo estar más contento con este equipo liderado por "Las Virginias". Quieres sentirte como uno más, escoge cola de león, yo me quedo con los ratones creativos/as!
Jorge RosalesDirector de Marketing, Management around Sports
datasocial
What a client said about thems:
"Data Social está formado por un equipo joven, proactivo e implicado. Lleno de inquietudes y abierto a afrontar cualquier reto. La distancia no es inconveniente para hacer seguimiento de las necesidades que puedan surgir en el día a día. Muy recomendable."
Cristina BarrileroCommunity Manager, BIMBA Y LOLA
Talentum Digital
What a client said about thems:
Profesionalidad y cercanía con el cliente, cuentan con un equipo con una gran calidad tanto profesional, como personal. Resultados muy por encima de otras empresas con las que habíamos trabajado anteriormente.
Pedro CalvoDirector, Mecano Ibérica
Equinoa
What a client said about thems:
Develop our digital strategy through different ads campaign
Yoann EscobarProdcut Owner, Creacard
Comith
What a client said about thems:
Create flyers, cards, communication etc.
Charlotte BuysseB2B Sales Assistant, Wonderbox
Mayple
What a client said about thems:
Whenever we have a question, Mayple is there and is super supportive. We saw an increase in visitors to the restaurant and more engagement on Facebook. Mayple leverages a structured workflow and maintains open lines of communication. Customers can expect quality work at a fair price.
Adiel ShlingerCEO, KibbutzRishon
Glocally
What a client said about thems:
Creación de una campaña de marketing local en la ciudad de Vigo.
Omar LorenzoDirector de Marketing, Evenplus Producciones S.L.
The Mood Project
What a client said about thems:
La experiencia con Mood ha sido fantástica. Planteamos un concurso a través de la plataforma y seleccionamos su propuesta por estratégica. Era un proyecto para reposicionar la marca y diseñar el plan estratégico de comunicación. Durante la fase de Reposicionamiento estratégico fuimos desgranando la esencia de la compañía y construyendo la transformación de nuestra marca sin perder el foco y con eficacia. En los workshops participábamos personas de distintas partes de España, y Mood se adaptó a esta situación, optimizando al máximo cada reunión. Mood creó desde el primer momento un excelente clima de trabajo, y la confianza en ellos aumentó taller a taller, entregable a entregable. Dada la confianza en la calidad de su trabajo y visión, una vez acabado este proyecto continuaron con otros dentro de la compañía. Destacaría su capacidad para entender nuestro negocio en muy poco tiempo y su visión estratégica, realista pero a la vez innovadora. Acciones con contenido y con sentido.
Jorge AguilarDirector de Marketing, TRADE CORPORATION INTERNATIONAL SAU
Poixel
What a client said about thems:
When I first saw your work I had a good impression about what you deliver, but I couldn't know what I need exactly and I was afraid of not getting what I want. Your experience & knowledge got me disposed of my concern. The work was amazing & it was beyond my thoughts. I suggest for every entrepreneur to meet you in person and discuss the ideas and I'm certain that they will insist to work with Poixel.
Mohamed Al MaroufFounder, Aitch Aitch
PURE illusion
What a client said about thems:
Une agence professionnelle, réactive, et fiable !
Mme DubiéRH, Fidérim Consulting
deBottomLine
What a client said about thems:
Broad creativity, no nonsense budget, execution within deadline/budget and with very high quality standards, quick response time, complementary team: a pleasure to work with!
Dominic DhaeneArea Manager, ABK bank
sendian creations
What a client said about thems:
Great guys, Great innovation, Best digital planning Ever
mohamed magdysales manger, Eagle tech
Dropsolid - The Digital Experience Company
What a client said about thems:
Nieuwe website bouwen in vernieuwde branding met ruimte voor snelle opbouw van pagina's met herbruikbare blokken.
Lieselot HuysmanMarketing operations coordinator, Teamleader NV
The Lift
What a client said about thems:
Desarrollar la página web para mi negocio.
Carlos González MartínezCEO, Mundopatinete
Wirelab
What a client said about thems:
Wij hebben een samenwerking gevonden met Wirelab. Wirelab produceert voor ons de platformen en onderhouden deze zeer correct. Vooral het meedenken en de pro-actieve houding m.b.t. de ontwikkeling van onze platformen stellen wij zeer op prijs. Wirelab komt met innovatieve ideeën en creaties en zijn zeer flexibel en weten meteen vanaf dag 1 waarover zij spreken. Daarbij hebben zij ons enorm goed geholpen en vooral goed geadviseerd m.b.t. het overnemen van 2 bestaande applicaties. Hadden wij dit eerder geweten, dan hadden we veel eerder samen kunnen werken als het aan ons ligt.
Jeffrey van TiggelhovenEigenaar / Account Manager, Webova Nederland
Black Pizza
What a client said about thems:
BlackPizza a créé l'identité visuelle d'ekWateur, et est en charge de la refonte de nos interfaces. Nous apprécions beaucoup la gestion de projet et la créativité de cette agence !
Marine LE BIHANResponsable Communication, ekWateur
Clockwise Software
What a client said about thems:
Despite a large time difference, Clockwise Software was incredibly responsive to questions and worked after hours to ensure availability. They had flexible project management, effective coding and design, and thorough testing.
Ignacio DoncelCEO, Wishyoo
AB4 Systems
What a client said about thems:
We turned to AB4 Systems for a project concerning one of our large retail clients who is in need of a discount management platform. The request was to build an initial PoC based on some specifics, which the guys from AB4 Systems delivered after only two sessions with them, one of which focused on UI/UX. Needles to say that based on my experience, I definitely recommend working with them, for both their friendly approach and efficient communication, as well as for their world-class experience and outstanding technical skills. Also, they serve one mean coffee at their HQ.
Madalin BosinceanuOperational Manager, Valuement Group
POP Communications
What a client said about thems:
Great group of professionals with ground breaking ideas, in-depth knowledge of the market and a result driven approach. We have worked with them on several projects including social media engagement and PR. I will definitely recommend them.
DamolaAlliConsumer Engagement Manager, tajawal
Oh! my brand
What a client said about thems:
Trabajar con OhMyBrand! ha resultado una experiencia fantástica. Gente responsable y flexible, con iniciativa y sobre todo muchas ganas. Se anticipan a tus necesidades, dan soluciones y están a la última. Han modernizado nuestra página web y esta ha dado un vuelco de 90 grados. Ahora es una página cómoda para el usuario y una magnífica carta de presentación de nuestra editorial. Seguiremos trabajando con ellos, sin duda.
Natalia MosqueraEditora, Ediciones La Cúpula
ELSE & BANG
What a client said about thems:
J'ai eu le plaisir dans le cadre de mon travail dans le domaine de la communication digitale de solliciter ELSE & BANG. Une équipe très dynamique et très performante que je recommande vivement pour ses prestations de qualité.
Frédérique touitouWebmerchandiser, BUSINESS FRANCE
Optimize 360 Agence de Référencement
What a client said about thems:
Increase direct booking from our official website
Cyprien BOCHERGeneral Manager, XO HOTEL PARIS
Dynamic Creative
What a client said about thems:
Suite à l'arrêt de mon site par mon ancien prestataire, je souhaitais faire reprendre la gestion et la maintenance de mon site.
Jean-Pierre AIMONEGérant, Lambesc Piscines
Adjust
What a client said about thems:
Super service ! Équipe disponible et réactive.
Simon BENALIProject Coordinator, Profirst
If we were you
What a client said about thems:
IWWY hielp met een verfrissing van onze onderneming. Hierbij kwam onder meer een nieuw logo, huisstijl en advertentiebeleid aan de pas. Kenmerkend is hun creatieve en flexibele aanpak waarbij ze niet verlegen zijn om hun eigen stempel te drukken op hun campagnes of 'out of the box' te denken. Momenteel verzorgen zij onder andere de copywriting, het ontwerp van advertenties en het verder uitdiepen van de gezette visie.
Stijn SchenkelsBedrijfsleider, Hanolux
The Crew Communication
What a client said about thems:
Create a new website , also responsive and more attractive for the visitors. We needed a website more interactive.
musée van BuurenConservator, Musée van Buuren
Digital Advice Group
What a client said about thems:
Projet : Mise en place d'un site e-commerce. Qualités de l'agence : proximité et disponibilité du personnel, écoute et conseils, capacité d'adaptation aux clients et aux projets, expérience et savoir-faire, créativité et innovation...Partenaire à recommander!
Clara HaspeslaghEtudiante stagiaire, Délifrance
ESCAL Consulting
What a client said about thems:
The objective, was to be feature on top media to generate user acquisition in our mobile application
Yves BenchimolCEO, WeWard
Biggerband
What a client said about thems:
Biggerband nous accompagne depuis plus de 7 ans dans notre stratégie de communication et de développement. Réactives et créatives, les équipes sont toujours à l'écoute de nos enjeux. Notre dernière campagne « les frigos solidaires » est une énorme succès, qui ne cesse de rayonner. Merci à tous pour tout le travail accompli…et pour celui à venir !
Veronique MicardResponsable de la communication et projets digitaux, Identités Mutuelle
EvolveDigitas
What a client said about thems:
Great job done by the company in terms of scaling the business and driving capabilties in e-commerce and other digital ,social and influencer network. Very professional and global outreach.well utilised and within budget . Great PR and Digital team. Strongly recommend.
Arti MahajanDirector, Takshila learning
You're a talented agency? Join us!
Who uses Sortlist?
Decision makers from thousands of companies.

Sylvie T'Jaeckx
I was surprised by the quick and personal reply, challenging me with the right questions to determine a better briefing. This resulted in a spot on list of agencies who can help us out.

Damien Thayse
If I had to recommend Sortlist to friends or clients, well, I would say that it really saves a lot of time. From the moment I sent the message on Sortlist, two days later everything was settled! And most of all, it was relevant!

Jean Minne
I posted a project on Sortlist explaining my needs. Within two days, four agencies contacted me for a meeting. They explained what they were doing and how it fitted my needs. Finally, it went really fast with the selected agency to go forward in the process.
Read more testimonials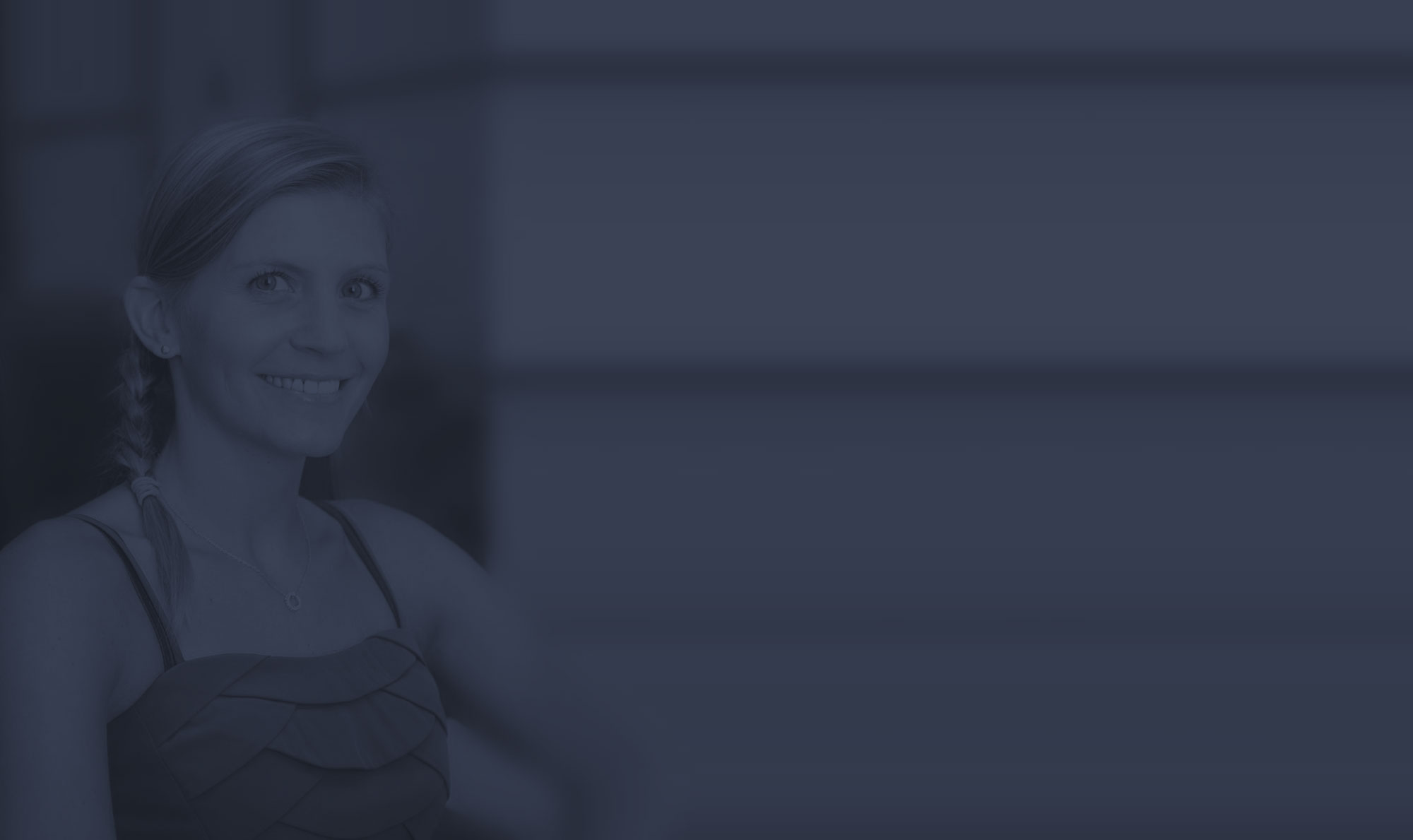 Finding an agency is quite complicated. There are plently of them and we don't really know which ones are ready and motivated to work with us. With Sortlist, they take the first step by sending a message, so it's easier. There is also a pre-selection in order to target only the best expert agencies, using many relevant selection criteria.

Jessica Fabre
Digital Communication Officer at Bourbon
Let us guide you to the best agency
From web design to advertising campaigns, we guide you to the right agency fitting your needs and budget. Then, compare and hire the one that's right for you.
100% free - Fee is charged to agencies willing to collaborate with you.