Surround yourself with the best agencies
From web design to advertising campaigns, we guide you to the right marketing agencies.
100% free - Fee is charged to agencies willing to collaborate with you.
arrow_downward
Which services are covered
Marketing & Advertising services. No softwares, no medias.
They talked about us in the press
1k
Successful collaborations per year
What kind of agencies are selected?
The best ones, but not necessarily the biggest ones.
Shortcut Advertising
What a client said about thems:
Bonne collaboration avec Liesbet de Shortcut Advertising dans le cadre de l'organisation de la première "Semaine du Chien" de Bruxelles. Bon respect des délais et du budget, et excellente communication avec l'équipe, très disponible, flexible et volontaire.
MagaliHenrardGestionnaire de Communication, Bruxelles Environnement
PROFIRST Intl.
What a client said about thems:
Excellent team, flexible and very professional
Steph JoirisCreative Partner, Adjust
EVO Group
What a client said about thems:
Agence sérieuse, communication et travail efficace.
Daniella DuckaertComptable, Expertia
Dupont Lewis
What a client said about thems:
L'agence Dupont Lewis nous accompagne en communication RP, branding et Social Media depuis notre implantation en France en 2016. Composé d'une petite équipe de passionnée, focalisée 100% Food, l'agence se démarque par la créativité de ses stratégies de communication et par son service ultra-personnalisé. Elle est capable d'être réactive sur des sujets très ponctuels mais également de définir des stratégies de communication et de positionnement sur le long terme grâce à la proximité et la disponibilité des équipes et du top management. Notre expérience avec l'agence Dupont Lewis ce 2 dernières années à été absolument excellente ! Nous souhaitons d'ailleurs continuer notre partenariat avec l'agence sur le long terme.
Maxime LestringantHead of France, Five Guys
Superkraft
What a client said about thems:
Een super tof, hands-on team waarvoor niets teveel is. Vragen en problemen worden direct aangepakt. Ik ben zeer tevreden van hun service en klantencontact.
Steven Van VlasselaerZaakvoerder, 2VRent
Pixelis
What a client said about thems:
Very versatile team that could adapt to our specifics while bringing in a state-of-the-art view on branding, enriched with multi-path creativity and a strong knowledge of trends. We still discover, a year later, how the branding mission we trusted to Pixelis naturaly fits with and even supports many of our later developments. The team keen interest in sustainability stakes was an added asset to help us create a sincere branding for myLabel. A no-brainer clear recommendation.
ChrismyLabelCEO, myLabel
Zee Group
What a client said about thems:
Création de deux sites web et de newletters associées
B. P.Responsable Com, ENGIE
BBS
What a client said about thems:
Refonte totale du site internet corporate
LattèsDirecteur communication, SOPIC
LaMagnética
What a client said about thems:
La Magnética son para nosotros la empresa referencia en marketing online y estrategia digital en el sector turístico. No conocemos otra empresa con tal nivel de conocimiento y que nos ofrezcan una garantía de resultados igual. Tenemos total confianza en ellos gracias a su profesionalidad y calidad en el servicio.
Gemma OllerOnline Makreting Manager, Costa Brava Tourist Board
EVerythink PR boutique
What a client said about thems:
I've been working with EVerythink PR since 2017 and I can't be more happy on the results and their way of doing things. I could highlight the way of learning about the brand we work with, the language, the image and its positioning. It's great to work on daily basis with "las Virginias", learning from them and enjoying their "know how" to deal with media and journalists. The rest of the team is very eager to learn and is also very efficient. I consider EVerythink PR as part of our team and also our friends.
Alberto GoodingMarcomms Manager for Spain and Portugal, LELOi AB
Comith
What a client said about thems:
Create flyers, cards, communication etc.
Charlotte BuysseB2B Sales Assistant, Wonderbox
Mayple
What a client said about thems:
It felt as though everyone involved wanted us to succeed and was doing their best to achieve that. We benefit from increased traffic and conversions that come as a result of Mayple's work. The team maintains open lines of communication to facilitate seamless collaboration.
Tomer GanziMarketing Manager, Homestyle
The Mood Project
What a client said about thems:
La experiencia con Mood ha sido fantástica. Planteamos un concurso a través de la plataforma y seleccionamos su propuesta por estratégica. Era un proyecto para reposicionar la marca y diseñar el plan estratégico de comunicación. Durante la fase de Reposicionamiento estratégico fuimos desgranando la esencia de la compañía y construyendo la transformación de nuestra marca sin perder el foco y con eficacia. En los workshops participábamos personas de distintas partes de España, y Mood se adaptó a esta situación, optimizando al máximo cada reunión. Mood creó desde el primer momento un excelente clima de trabajo, y la confianza en ellos aumentó taller a taller, entregable a entregable. Dada la confianza en la calidad de su trabajo y visión, una vez acabado este proyecto continuaron con otros dentro de la compañía. Destacaría su capacidad para entender nuestro negocio en muy poco tiempo y su visión estratégica, realista pero a la vez innovadora. Acciones con contenido y con sentido.
Jorge AguilarDirector de Marketing, TRADE CORPORATION INTERNATIONAL SAU
Poixel
What a client said about thems:
When I first saw your work I had a good impression about what you deliver, but I couldn't know what I need exactly and I was afraid of not getting what I want. Your experience & knowledge got me disposed of my concern. The work was amazing & it was beyond my thoughts. I suggest for every entrepreneur to meet you in person and discuss the ideas and I'm certain that they will insist to work with Poixel.
Mohamed Al MaroufFounder, Aitch Aitch
Dropsolid - The Digital Experience Company
What a client said about thems:
Nieuwe website bouwen in vernieuwde branding met ruimte voor snelle opbouw van pagina's met herbruikbare blokken.
Lieselot HuysmanMarketing operations coordinator, Teamleader NV
Clockwise Software
What a client said about thems:
Working with Clockwise has been excellent all around. Solid code, great communication, and reliability that is hard to find. Clockwise took over our in house software development replacing a full-time employee who was underutilized. This has saved us money and also given us access to a wider variety of talent. I would not hesitate to hire Clockwise for web development on any scale.
Christopher BakerCOO, Mark My Words Media
Optimize 360 Agence de Référencement
What a client said about thems:
improve natural SEO and write 2 blog articles per day
Gaelle MetteyCEO, ZEPHYRE
Adjust
What a client said about thems:
Super service ! Équipe disponible et réactive.
Simon BENALIProject Coordinator, Profirst
ESCAL Consulting
What a client said about thems:
The objective, was to be feature on top media to generate user acquisition in our mobile application
Yves BenchimolCEO, WeWard
Biggerband
What a client said about thems:
Biggerband nous accompagne depuis plus de 7 ans dans notre stratégie de communication et de développement. Réactives et créatives, les équipes sont toujours à l'écoute de nos enjeux. Notre dernière campagne « les frigos solidaires » est une énorme succès, qui ne cesse de rayonner. Merci à tous pour tout le travail accompli…et pour celui à venir !
Veronique MicardResponsable de la communication et projets digitaux, Identités Mutuelle
New Step Media
What a client said about thems:
this guys have a great experience in marketing & consultant they so professional
tarikhusin@hotmail.comsales manger, active egypt
AB4 Systems
What a client said about thems:
AB4 Systems proved to be a reliable partner throughout our collaboration, improving our initial ideas with their own vision. The software delivered worked flawlessly, had an easy to use interface and proved its reliability during time. For sure, we will work together in the coming periods.
Razvan PirnacManager, EY
148 - Agence de communication
What a client said about thems:
Une fois encore vous avez été parfaits, pros, réactifs, organisés, méthodiques, ponctuels, intelligents, souriants, efficaces, droles, patients, courtois, attentifs, studieux, constants, courageux, cléments, méticuleux, participatifs, bienveillants… Ce serait vraiment pas pareil sans vous.
Anne-Valérie Finaki
Essencius A/S
What a client said about thems:
Så nöjd över mitt beslut att välja Essencius som samarbetspartner i detta projekt. Utomordentligt genomförde och servicetänk från start till slut av ett professionellt team som fick att känna mig oerhört trygg!
Serife ÖzdemirMarketing Manager, Saether AB
Bake250 Digital Agency
What a client said about thems:
Nos decantamos por Bake porque nos habían hablado muy bien de ellos a nivel de Branding y diseño gráfico. Después de reunirnos con ellos nos enteramos de que también hacían programación y marketing, así que nos daban toda la cobertura que necesitábamos. Incluso de cara al futuro que queremos hacer una aplicación móvil, también nos lo pueden facilitar.
Alex F.Fundador y socio, We Love Sport
Factoría de Proyectos
What a client said about thems:
"Tuve la oportunidad de conocerles hace tres años en un proyecto como director médico de PALIACLINIC y al incorporarme como Director del MACA, Master en la Universidad de Barcelona, no he tenido ninguna duda en volver a contactar... Demuestran pasión en todo lo que hacen, transmitiendo sensación de ser parte del equipo, a pesar de tratarse de un proveedor externo. Nuestra relación personal y profesional es extraordinaria." Francesc Fatjó, Director Màster Máster Apicado en Calidad Asistencial, Universitat de Barcelona
Francesc FatjóDirector General MACA, Universitat de Barcelona.
POP Communications
What a client said about thems:
POP communications deliver great service, value for money to achieve the best results for your budget. The team is experienced, friendly and dedicated to achieve success for your campaign. Love working with them and loved the results even more.
Berna BurgerCentral Consumer Marketing Manager, BIODERMA
ELSE & BANG
What a client said about thems:
We are based in Switzerland but we chose Else & Bang in Paris to build our new website because of their portfolio and responsiveness. Additionally their proposal was much more affordable than our previous swiss agency. We love their design capabilities and have really enjoyed working with them. They were incredibly responsive in meeting our tight deadlines for a trade show.
Bryan EagleVP of Business Development, Astrocast
Oh! my brand
What a client said about thems:
Con OH MY BRAND la relación es fluida, ágil y clara. Los proyectos que gestionamos conjuntamente tanto a nivel interno como a nivel externo están llenos de calidad. 100% recomendable y a precio realmente competitivo.
Notaria DiagonalResponsable de Soporte, Notaria Diagonal 550
Dynamic Creative
What a client said about thems:
Revoir notre communication digitale pour être plus punchy face à nos concurrents
ALSResponsable technique, Arts & Lettres Signalétique
If we were you
What a client said about thems:
If we were you is our main design / communication agency we're working with for several years now. They designed our new logo, website, ... and we couldn't be more happy about this. As we are an IT Staffing agency, it is not simple to create things for our business, but If We Were You really understands the field we're working in, which makes it easy to collaborate. If you need some creativity for your business, If We Were You is the agency you need!
Reinhardt HaveransContent & Growth Officer, Brainbridge BVBA
Anais Digital
What a client said about thems:
Approche UX/UI pour la refonte du site internet.
Benjamin BostoenDirecteur Informatique, Thomas & Piron
The Crew Communication
What a client said about thems:
Create a new website , also responsive and more attractive for the visitors. We needed a website more interactive.
musée van BuurenConservator, Musée van Buuren
Digital Advice Group
What a client said about thems:
Projet : Mise en place d'un site e-commerce. Qualités de l'agence : proximité et disponibilité du personnel, écoute et conseils, capacité d'adaptation aux clients et aux projets, expérience et savoir-faire, créativité et innovation...Partenaire à recommander!
Clara HaspeslaghEtudiante stagiaire, Délifrance
Talentum Digital
What a client said about thems:
Pasamos por varias agencias con mala experiencia, hace cuatro años me visitaron, les atendí pensando que no me interesaría pero me parecieron frescos, preparados y serios. A día de hoy me siguen llevando las campañas en internet y sobretodo se preocupan para mejorarlas.
Toño CompásDirector, Ritmo y Compás
Equinoa
What a client said about thems:
Develop our digital strategy through different ads campaign
Yoann EscobarProdcut Owner, Creacard
EvolveDigitas
What a client said about thems:
Working with Evolve was a pleasant experience. Team is passionate and collaborative. All the very best.
Khantil ShahSenior Manager - Corporate Communication, Arvind Limited
PURE illusion
What a client said about thems:
Une agence professionnelle, réactive, et fiable !
Mme DubiéRH, Fidérim Consulting
deBottomLine
What a client said about thems:
Broad creativity, no nonsense budget, execution within deadline/budget and with very high quality standards, quick response time, complementary team: a pleasure to work with!
Dominic DhaeneArea Manager, ABK bank
sendian creations
What a client said about thems:
When we talk about Sendian Creations agency, we talk about Quality deliverables, and great planning.
Maisara SalahMarketing manager, Artic CO.
Djm Digital
What a client said about thems:
Create a B2B2C web-application in order to make a link between end users and garages
Damien LEFEVREProject manager, Total Belgium
Atypic
What a client said about thems:
L'agence Atypic m'a permis d'avoir une vision stratégique à long terme et de mettre en place des actions marketing qui ont eu des résultats positifs sur le développement de Promosport. Atypic maitrise l'ensemble de la chaine de communication que ce soit le print ou le digital marketing mais c'est surtout la créativité de l'équipe qui nous a permis d'être unique sur notre marché.
Denis DetinneCEO, Promosport
OFCORES
What a client said about thems:
L'objectif était d'organiser une conférence pour notre client. 100 collaborateurs devaient recevoir une information lourde concernant les budgets de l'année suivante. On devait donc trouvé une idée pour faire passer l'info de manière smooth
Thibault MachurauxCrisis Conference, Keybox Productions
Glocally
What a client said about thems:
Creación de una campaña de marketing local en la ciudad de Vigo.
Omar LorenzoDirector de Marketing, Evenplus Producciones S.L.
Wirelab
What a client said about thems:
Wij hebben een samenwerking gevonden met Wirelab. Wirelab produceert voor ons de platformen en onderhouden deze zeer correct. Vooral het meedenken en de pro-actieve houding m.b.t. de ontwikkeling van onze platformen stellen wij zeer op prijs. Wirelab komt met innovatieve ideeën en creaties en zijn zeer flexibel en weten meteen vanaf dag 1 waarover zij spreken. Daarbij hebben zij ons enorm goed geholpen en vooral goed geadviseerd m.b.t. het overnemen van 2 bestaande applicaties. Hadden wij dit eerder geweten, dan hadden we veel eerder samen kunnen werken als het aan ons ligt.
Jeffrey van TiggelhovenEigenaar / Account Manager, Webova Nederland
Black Pizza
What a client said about thems:
Nous avons sollicité l'agence Black Pizza dans le cadre d'un appel d'offre. L'agence a fait preuve d'un très grand professionnalisme et d'une implication qui nous a très agréablement surpris. Je recommande cette agence à celles et ceux qui cherchent une véritable agence créative. En plus d'être aimables, serviables, et dévoués, l'ensemble de l'équipe sait faire preuve d'une grande imagination avec un travail particulièrement bien soigné. Travailler avec Black Pizza, c'est allier le professionnalisme au plaisir.
Cédric K.Responsable du Développement, Seti Ingénierie Conseil
You're a talented agency? Join us!
Who uses Sortlist?
Decision makers from thousands of companies.

Sylvie T'Jaeckx
I was surprised by the quick and personal reply, challenging me with the right questions to determine a better briefing. This resulted in a spot on list of agencies who can help us out.

Damien Thayse
If I had to recommend Sortlist to friends or clients, well, I would say that it really saves a lot of time. From the moment I sent the message on Sortlist, two days later everything was settled! And most of all, it was relevant!

Jean Minne
I posted a project on Sortlist explaining my needs. Within two days, four agencies contacted me for a meeting. They explained what they were doing and how it fitted my needs. Finally, it went really fast with the selected agency to go forward in the process.
Read more testimonials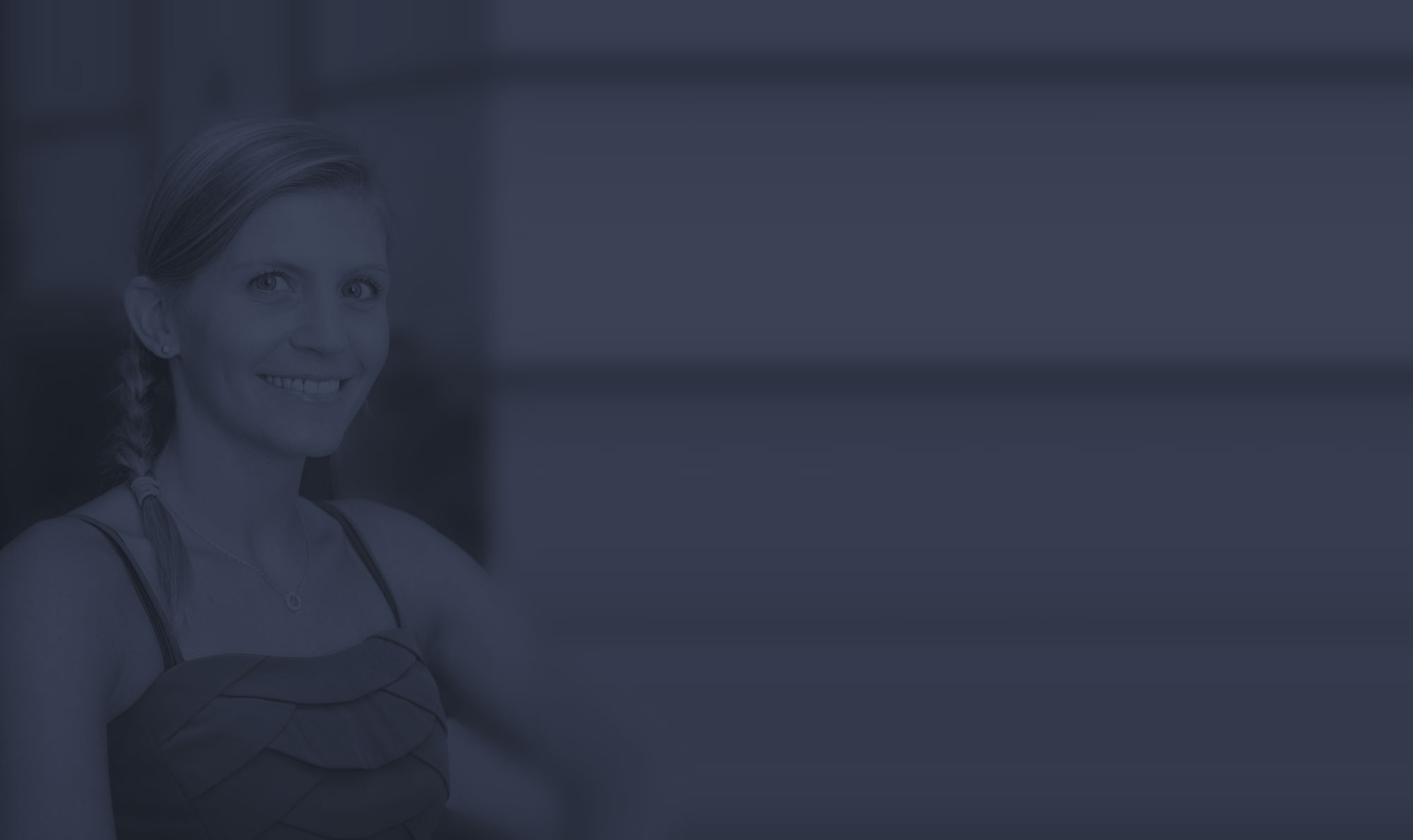 Finding an agency is quite complicated. There are plently of them and we don't really know which ones are ready and motivated to work with us. With Sortlist, they take the first step by sending a message, so it's easier. There is also a pre-selection in order to target only the best expert agencies, using many relevant selection criteria.

Jessica Fabre
Digital Communication Officer at Bourbon
Let us guide you to the best agency
From web design to advertising campaigns, we guide you to the right agency fitting your needs and budget. Then, compare and hire the one that's right for you.
100% free - Fee is charged to agencies willing to collaborate with you.