Surround yourself with the best agencies
From web design to advertising campaigns, we guide you to the right marketing agencies.
100% free - Fee is charged to agencies willing to collaborate with you.
arrow_downward
They talked about us in the press
A few metrics
1k
Successful collaborations per year
What kind of agencies are selected?
The best ones, but not necessarily the biggest ones.
ZIP ZAP SOCIAL PR
What a client said about them:
Nunca habíamos implementado la estrategia en comunicación y marketing como nos propuso hacerlo Zip Zap. No sólo ha representado una mejora de la reputación y del conocimiento de nuestros concesionarios, no sólo hemos incrementado las ventas, sino que además hemos disminuido la partida destinada a comunicación y marketing.
Xavier MasGerente, Remm Guitart
Esmartia
What a client said about them:
Unos tios muy profesionales
Rafael Alcalde CazorlaCEO, Qrowd Makers
ALIVE & K
What a client said about them:
Alive & K have reworked and redesigned the website of ELOY group and various entities in 2017. Besides, they are assisting Eloy in getting the best digital visibility through relevant activity on various digital media. The quality of the work exceeded our expectations because Alive & K is really acting as partner of us and not as a supplier. And that makes the difference! Delay was respected. Budget was respected. They do not charge every single little change you could ask. And all extra's were justified. Communication was very good. They always try to provide answers very quickly and if your contact person does not have the answer, he lets know when you can expect one. Project was also well defined prior to kick-off, wich helps a lot. Alive and K really helped us a lot in giving the right boost to our digital presence and communication.
Frederic CormanMarketing & Communication Manager, Eloy s.a.
Dinamicbrain
What a client said about them:
Hemos trabajado con Dinamicbrain para la creación y puesta en marcha de nuestra marca Geniux. Nos fueron de mucha ayuda en la conceptualización estratégica y en la implementación después, siempre abiertos a nuevas ideas. Gran trabajo!
Andrés KarpCEO, Geniux
JAQ
What a client said about them:
Dynamiques, réactifs et créatifs, l'équipe de JAQ est incontestablement l'une des meilleures du marché! Je vous les recommande vivement pour toute collaboration en communication!
Anne-Victoria NocqSales assistant, Fraser Suites Harmonie
RomeroArtero
What a client said about them:
RomeroArtero es una agencia profesional, amable y honesta en el trato, y muy ágil a la hora de trabajar. Si necesitas responder a tus necesidades diarias de creatividad y maquetación de forma rápida y eficiente, RomeroArtero es muy recomendable.
Alejandro MCMBrand Manager, Mahou San Miguel
The Mood Project
What a client said about them:
La experiencia con Mood ha sido fantástica. Planteamos un concurso a través de la plataforma y seleccionamos su propuesta por estratégica. Era un proyecto para reposicionar la marca y diseñar el plan estratégico de comunicación. Durante la fase de Reposicionamiento estratégico fuimos desgranando la esencia de la compañía y construyendo la transformación de nuestra marca sin perder el foco y con eficacia. En los workshops participábamos personas de distintas partes de España, y Mood se adaptó a esta situación, optimizando al máximo cada reunión. Mood creó desde el primer momento un excelente clima de trabajo, y la confianza en ellos aumentó taller a taller, entregable a entregable. Dada la confianza en la calidad de su trabajo y visión, una vez acabado este proyecto continuaron con otros dentro de la compañía. Destacaría su capacidad para entender nuestro negocio en muy poco tiempo y su visión estratégica, realista pero a la vez innovadora. Acciones con contenido y con sentido.
Jorge AguilarDirector de Marketing, TRADE CORPORATION INTERNATIONAL SAU
ArayoWeb
What a client said about them:
Llevamos 8 años trabajando con Arayoweb y nuestro negocio solamente ha crecido. Cada parte del equipo de Dawn es una parte integral de nuestro negocio online. Tiene la experencia y los conocimientos para saber exactamente lo que necesita nuestro negocio. Buen trabajo todos!
Trendz BisuteriaPropretario, Silver Steel & Stone SL
LaMagnética
What a client said about them:
La Magnética son para nosotros la empresa referencia en marketing online y estrategia digital en el sector turístico. No conocemos otra empresa con tal nivel de conocimiento y que nos ofrezcan una garantía de resultados igual. Tenemos total confianza en ellos gracias a su profesionalidad y calidad en el servicio.
Gemma OllerOnline Makreting Manager, Costa Brava Tourist Board
Marketing y Soluciones Digitales
What a client said about them:
They have helped us a lot, we are happy with the results obtained
Maker MarocCEO, Maker Maroc
Factoría de Proyectos
What a client said about them:
"Tuve la oportunidad de conocerles hace tres años en un proyecto como director médico de PALIACLINIC y al incorporarme como Director del MACA, Master en la Universidad de Barcelona, no he tenido ninguna duda en volver a contactar... Demuestran pasión en todo lo que hacen, transmitiendo sensación de ser parte del equipo, a pesar de tratarse de un proveedor externo. Nuestra relación personal y profesional es extraordinaria." Francesc Fatjó, Director Màster Máster Apicado en Calidad Asistencial, Universitat de Barcelona
Francesc FatjóDirector General MACA, Universitat de Barcelona.
87seconds
What a client said about them:
Le professionnalisme et la créativité de l'équipe de 87 secondes nous a permis de traduire un concept compliqué en une vidéo très simple en un temps record ! Du kick off du projet au rendu final de la vidéo, ils ont immédiatement compris nos enjeux et trouver le meilleur moyen de mettre en image notre projet pour atteindre notre cible et nos objectifs.
Gregoire ThomasProduct Marketing Manager, Kameleoon
Agencia Fandom
What a client said about them:
Con la agencia Fandom llevamos a cabo un programa de branding en el que incluye "naming", "marca y logotipo", "producción gráfica" y "web". La calidad del trabajo fue excelente, totalmente ajustado a nuestras necesidades en cuanto a forma, tiempo y presupuesto. Un trabajo realizado de forma conjunta por ambas partes, consensuado cada paso, cada mejora, cada cambio... El manejo de los tiempos fue perfecto, comunicación fluida... Fandom fue la mejor elección, sin duda. Muchas gracias por todo y a seguir consiguiendo éxitos.
Beatriz DueñasExecutive Manager, Stay&Joy
EVerythink PR boutique
What a client said about them:
Trabajamos con Everythink desde hace años y son cercanas y comprometidas con los resultados. Poca gente entiende como elllas lo que PR puede aportar en una estrategia onmichannel
Ana AldeaCEO, datasocial
Sweat Studio
What a client said about them:
En el actual contexto ágil y altamente competitivo de nuestro sector se hace más necesaria que nunca una buena relación con proveedores y equipos colaboradores. Sweat, desde lo profesional a lo personal, me ha demostrado sobradamente su flexibilidad, su autoexigencia, su actitud y su compromiso. Es un gusto y una tranquilidad contar con ellos como parte del equipo de nuestros proyectos.
Carlos J. Navarro RomeroDigital Creative Director of Barcelona, McCann Worldgroup
datasocial
What a client said about them:
"Data Social está formado por un equipo joven, proactivo e implicado. Lleno de inquietudes y abierto a afrontar cualquier reto. La distancia no es inconveniente para hacer seguimiento de las necesidades que puedan surgir en el día a día. Muy recomendable."
Cristina BarrileroCommunity Manager, BIMBA Y LOLA
Talentum Digital
What a client said about them:
Fue un completo acierto confiar en Talentum Digital para la realización de nuestra web corporativa. Más que satisfechos con el resultado.
Marta LelabDirectora, Clínica Lelab
Oh! my brand
What a client said about them:
Trabajar con OhMyBrand! ha resultado una experiencia fantástica. Gente responsable y flexible, con iniciativa y sobre todo muchas ganas. Se anticipan a tus necesidades, dan soluciones y están a la última. Han modernizado nuestra página web y esta ha dado un vuelco de 90 grados. Ahora es una página cómoda para el usuario y una magnífica carta de presentación de nuestra editorial. Seguiremos trabajando con ellos, sin duda.
Natalia MosqueraEditora, Ediciones La Cúpula
Brinkels Studio
What a client said about them:
Desde nuestros inicios, hace 12 años, todos nuestros soportes para las exposiciones anuales, con sus libros relacionados, promoción publicitaria y la creación de la web con el e-commerce incluido, ha sido con el equipo de Brinkels, gracias a este encuentro afortunado, la Fundació Mascort ha podido promocionar sus colecciones en una linea de calidad y un marcado carácter con el que sin duda seguiremos trabajando.
Elena SauDirectora, Fundació Mascort
BlackBeast
What a client said about them:
El posicionamiento SEO es algo lento, incluso desesperante. No obstante, no es algo opcional para cualquier empresa que trabaje en Internet, incluso para todo aquel que tenga un página web de forma complementaria. Lo que más valoro de BlackBeast es la simbiosis que fue capaz de crear al inicio del trabajo con nuestra empresa, una relación que se mantiene en la actualidad. Nos han hecho partícipes de su trabajo en el día a día, a través de una transparencia que nos ha permitido ver cómo se trabajaba mes a mes con nuestra web. Además de la mejora en ventas que hemos obtenido tras los primeros meses de trabajo, considero que esto es fundamental para todos aquellos que no somos expertos en esta materia. Otras agencias con las que habíamos trabajado anteriormente apenas nos explicaban en qué consistía su labor, y resultaba muy difícil entender lo que estaban haciendo o los beneficios reales que este podía aportar a nuestra empresa. Mi más cordial enhorabuena a todo el equipo. Ver como la web de mi empresa y sus ventas aumentan de manera progresiva es prueba irrefutable de la calidad de vuestro trabajo, que no hace más que confirmar el deseo de mi empresa de seguir trabajando con vosotros. Un cordial saludo Alejandro Novoa, Marketing Manager en The Point.
Alejandro NovoaAlejandro Novoa, The Point
You're a talented agency? Join us!
Who uses Sortlist?
Decision makers from thousands of companies.
Sylvie T'Jaeckx
I was surprised by the quick and personal reply, challenging me with the right questions to determine a better marketing briefing. This resulted in a spot on list of agencies whose can help us out. Thanks Sortlist!
Damien Thayse
If I had to recommend Sortlist to friends or clients, well, I would say that it really saves a lot of time. From the moment I sent the message on the website, two days later everything was settled with the right design agency! Amazing service for marketers, and most of all, it was relevant!
Jean Minne
Sortlist's greatest added value, to me, is its simplicity. For a client like us, who knows nothing about the marketing world, it's a big added-value to receive a selection of agencies that totally fit your needs in communication and budget.
Read more testimonials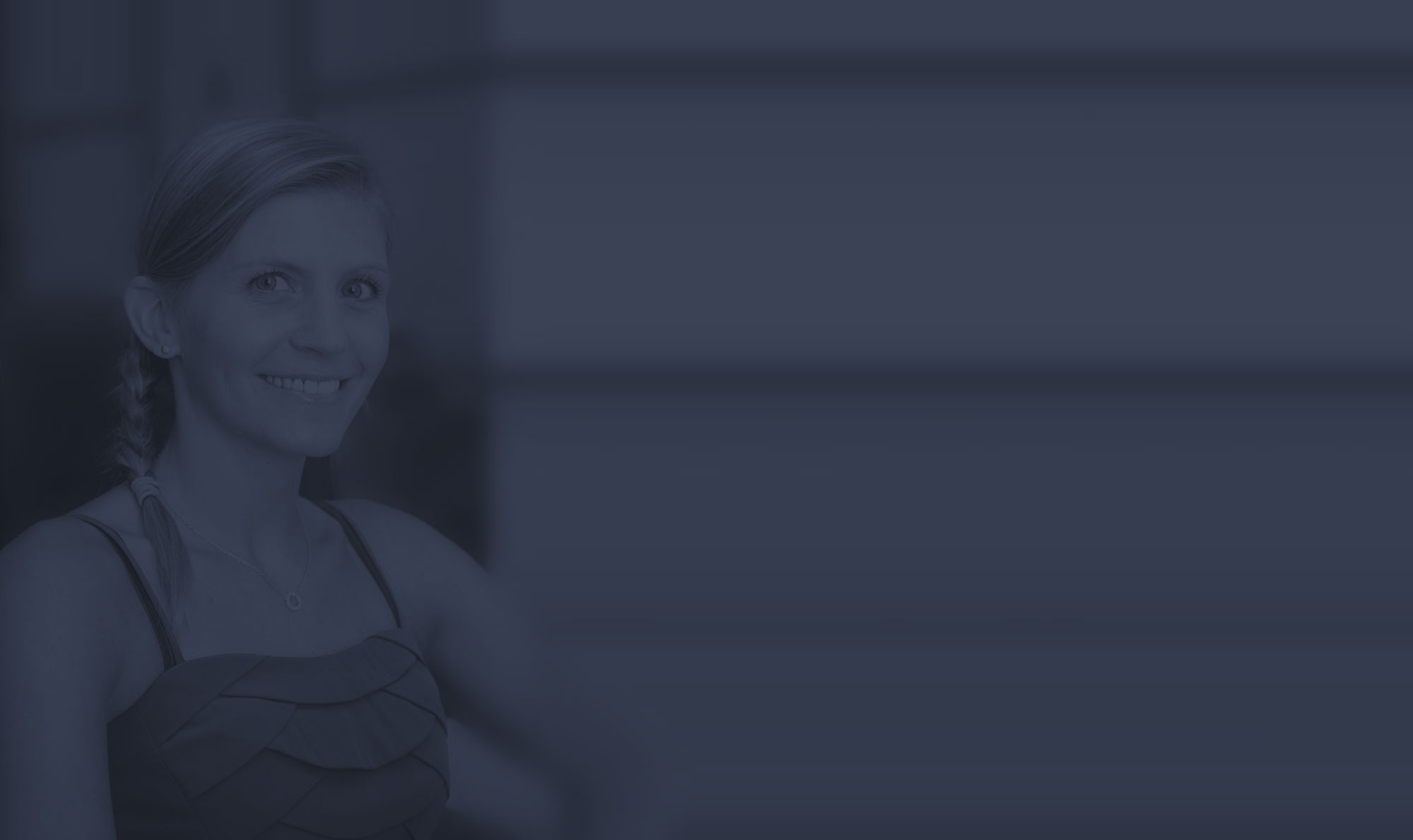 Finding an agency is quite complicated. There are plently of them and we don't really know which ones are ready and motivated to work with us. With Sortlist, they take the first step by sending a message, so it's easier. There is also a pre-selection in order to target only the best expert agencies, using many relevant selection criteria.
Jessica FabreDigital Communication Officer at Bourbon
Let us guide you to the best agency
From web design to advertising campaigns, we guide you to the right agency fitting your needs and budget. Then, compare and hire the one that's right for you.
100% free - Fee is charged to agencies willing to collaborate with you.