Surround yourself with the best agencies
From web design to advertising campaigns, we guide you to the right marketing agencies.
100% free - Fee is charged to agencies willing to collaborate with you.
arrow_downward
They talked about us in the press
1k
Successful collaborations per year
What kind of agencies are selected?
The best ones, but not necessarily the biggest ones.
Shortcut Advertising
What a client said about them:
Shortcut gaf vorm aan het jaarverslag. De samenwerking verliep zeer vlot. Ze communiceren duidelijk en reageren snel. Shortcut speelt flexibel in op veranderingen en komt met goede oplossingen. En dit binnen de gevraagde deadline. Maar vooral hun creativiteit zorgt voor het gewenste eindproduct.
Deskundige-Coördinator Communicatie, Media en ICT,
The Lift
What a client said about them:
Crear una página web Prestashop para venta de ropa online
CEO,
Coyote
What a client said about them:
Une agence très compétente pour remettre en question des clichés ou des automatismes qui peuvent freiner un développement. Bonne créativité de textes et d'images fortes. A recommander!
Directeur d'Exploitation aux Grottes de Han et de Rochefort,
PROFIRST Intl.
What a client said about them:
Excellent team, flexible and very professional
Creative Partner,
Adjust
What a client said about them:
Digital agency with multiple qualities, with a team at the forefront of technology and able to meet any challenge. Made excellence a priority and always ahead of its competitors. Great atmosphere and very good contact with the team.
UI / UX Designer,
EVO Group
What a client said about them:
Agence sérieuse, communication et travail efficace.
Comptable,
148 - Agence de communication
What a client said about them:
Un grand merci pour le travail fourni par toute l'équipe pour la conception de ce super site, encore plus beau que ce que j'avais imaginé ! Votre aide nous a été très précieuse pour faire aboutir le projet, et nous sommes vraiment, vraiment très contents du résultat. Il est beau (très), il répond à tous nos besoins, qu'ils soient commerciaux, graphiques ou opérationnels. Vous remerciant tous encore chaleureusement !
DG,
Dupont Lewis
What a client said about them:
DUPONT LEWIS with a Twist INGRÉDIENTS: 1KG d'expérience dans le monde de l'alimentaire 500gr de créativité pure 8 portions de rapidité Une grosse louche d'écoute 2 gousses de réacivité 3 cuillère à soupes de vision clients 1 tasse de simplicité 1 Zest de bonne humeur Lié le tout avec de l'engagement et de l'efficacité
Directeur Marketing,
Superkraft
What a client said about them:
Een super tof, hands-on team waarvoor niets teveel is. Vragen en problemen worden direct aangepakt. Ik ben zeer tevreden van hun service en klantencontact.
Zaakvoerder,
SECONDFLOOR
What a client said about them:
Plusieurs collaborations et toujours aussi agréable !
Co-fondateur,
Socialsky
What a client said about them:
It was an incredible partnership ! Thank you to the Social Sky team for their work.
Product manager,
New Step Media
What a client said about them:
this guys have a great experience in marketing & consultant they so professional
sales manger,
Pixelis
What a client said about them:
It s been one year now since we're working with Pixelis. As we are a young start up and don't have any CMO, they helped us being more professional with all marketing and communication issues. They have always good and rapid answers. As we were happy during this one year partnership we decided to work together again in order to renew our whole marketing universe (brand platform, new logo, new pack, etc.) We are totally satisfied of Pixelis services and we'll might work with them again in the next few years. In terms of budget, Pixelis is totally reasonable.
CEO,
Zee Group
What a client said about them:
Depuis plusieurs mois nous travaillons avec Hervé de chez Zee Media. Il est encore trop tôt pour voir de vrais résultats mais pour le moment nous sommes ravis de leurs conseils, suivi et mise en place pour l'optimisation de notre présence sur le web. Nous continuons de travailler en collaboration avec cette agence qui nous veut du bien !
Responsable commerciale et marketing,
BBS
What a client said about them:
It is a real pleasure to work with Big Boss agency. I've worked with the headquarter in Nice and the team is great, very professional, they understand the request quickly and cleverly, although they are based far, but working with them from distance is not a problem. They meet all deadlines and succeed in solving all kind of technical issues. Great agency that I highly recommend!
Digital Editor,
LaMagnética
What a client said about them:
Empezamos a trabajar con La Magnètica en el año 2009 y desde entonces se ha convertido en un colaborador fundamental en la estrategia digital de la Fundación. Sus servicios van desde la consultoría técnica con informes que nos entregan regularmente y análisis sobre cómo mejorar el posicionamiento SEO a la conceptualización y diseño de nuestras páginas web y sus nuevos apartados y el asesoramiento en todo lo que está relacionado con la comunicación online de la institución. Desde 2014 con la renovación de nuestra página web, por la que La Magnètica trabajó en la conceptualización y optimización del diseño, usabilidad y funcionalidad, y con la publicación del diseño renovado del Catálogo Razonado de Pinturas de Salvador Dalí en diciembre 2017, hemos confiado en una empresa que demuestra su profesionalidad tanto desde el punto de vista de respeto de los tiempos de entrega de los proyectos y del presupuesto acordado, como de la capacidad de entender nuestras necesidades y deseos. Nuestra valoración del trabajo de La Magnètica en los proyectos pasados y en los que actualmente están llevando a cabo con nosotros no puede ser más positiva. We began to work with La Magnètica in 2009. Since then it has become a fundamental collaborator in the digital strategy of the Dalí Foundation. Their services range from technical consultancy (with regular reports and analysis) to SEO improving and conceptualization. They also help us design our web pages and new sections and give us advice on everything related to online communication. In 2014, we updated our website completely. La Magnètica worked on the new design's conceptualization and optimization, on usability and functionality. Another important project was, in December 2017, the launching of the new design of Salvador Dalí's Catalogue Raisonné of Paintings. To do so we relied on a company, La Magnètica, that showed professionalism from the point of view of respect for delivery times and for the agreed budget. They are very good at understanding our needs and wishes. Our opinion of La Magnètica's job in past and future projects with us cannot be more positive.
Digital media,
Icetulip
What a client said about them:
We had the pleasure to work with Icetulip on marketing our Talyaa application. The agency was so professional and delivered everything on time
iOS Developer,
Biggerband
What a client said about them:
Le projet réalisé par Biggerband pour la Maison Dior Parfums était d'une envergure colossale, et surtout...jamais fini! Après des mois d'allers-retours sur tous les sujets possibles et imaginables, je dois dire que la qualité du résultat est très très satisfaisante. Nous avons beaucoup évolué par rapport au début du projet, ce qui me paraît naturel lorsque l'on travaille main dans la main avec des professionnels performants et soucieux de délivrer le meilleur résultat possible. Pour être honnête, nous avons même modifié le brief en cours de route à plusieurs reprises. Mais ça n'a jamais découragé l'agence, qui a su affronter TOUS les rebondissements qu'on imagine quand on touche à l'image d'une grande Maison de luxe. Que dire de la réactivité et de l'accessibilité des personnes qui ont travaillé sur ce projet… ? Simplement que j'ai eu le chef de projet en speed dial pendant 1 an, aussi bien pour des discussions stratégiques que pour des détails infimes sur la plateforme, en passant par les quelques dizaines d'appels concernant des bugs qu'il a dû résoudre dû jour pour le lendemain, ou des revues de presse de 2600 pages à créer à la mano en mobilisant presque toute l'agence…et qu'il n'a jamais craqué. Je peux dire avec certitude que leur patience a été à toute épreuve, comme leur ouverture d'esprit. Ces attributs que l'on n'utilise pas souvent pour décrire les Maisons de luxe, connues pour vouloir tout tout de suite et exactement de la façon dont elles le veulent. Biggerband apporte une certaine dose d'humilité et d'humanité qu'on pourrait trop vite oublier dans un milieu comme le nôtre. Chapeau. Un vrai plaisir. Notre projet aujourd'hui est définitivement BIGGER grâce à eux, et nous l'avons sans nul doute réalisé en BAND(E).
Attachée de Presse Internationale,
EVerythink PR boutique
What a client said about them:
We have been collaborating with Everythink for many years, and always with excellent results. Their professionalism, know-how and customer support are outstanding, and make them the perfect partners for all our communication, public relations and event organization needs. Thank you for everythink! ;)
CEO,
Black Pizza
What a client said about them:
BlackPizza a créé l'identité visuelle d'ekWateur, et est en charge de la refonte de nos interfaces. Nous apprécions beaucoup la gestion de projet et la créativité de cette agence !
Responsable Communication,
AB4 Systems
What a client said about them:
As an owner of a group medical practice, I have had the opportunity to work with many businesses, not only in my area, but throughout the world. My experience with many of them have strictly been about Money, Contracts, Legal matters, and basically just 'Business'. I recently had the opportunity to work on Nutrient IQ with AB4 Systems and my experience with this team has been Spectacular to say the least. What separates AB4 from the rest is that their primary focus from day One was always on THE RELATIONSHIP with their clients. From our initial meeting until completion of the project I was treated like family, was delivered on their promises, and most importantly when the unexpected occurred (on my end) they went above & beyond to find a creative solution. It's the little things that makes this group stand out from many others I've worked with in the past.
Lead Medical Consultant,
datasocial
What a client said about them:
Son sencillamente los mejores de España
Editor,
The Growth Revolution- Innovative Marketing Consulting Agency
What a client said about them:
Growth Marketing allows retail companies to test new actions, and scale their business growth. I was able to experience this first hand.
CEO,
POP Communications
What a client said about them:
Great group of professionals with ground breaking ideas, in-depth knowledge of the market and a result driven approach. We have worked with them on several projects including social media engagement and PR. I will definitely recommend them.
Consumer Engagement Manager,
Oh! my brand
What a client said about them:
Trabajar con OhMyBrand! ha resultado una experiencia fantástica. Gente responsable y flexible, con iniciativa y sobre todo muchas ganas. Se anticipan a tus necesidades, dan soluciones y están a la última. Han modernizado nuestra página web y esta ha dado un vuelco de 90 grados. Ahora es una página cómoda para el usuario y una magnífica carta de presentación de nuestra editorial. Seguiremos trabajando con ellos, sin duda.
Editora,
ELSE & BANG
What a client said about them:
Good ideas & design but poor execution
Head of Digital,
La Niche
What a client said about them:
It's always a pleasure to work with La Niche. Their projects combine high quality on technical side (right technology at the right place) and very well-designed solution. We work with a lot of agency. Like all of them, keeping the deadline is always a challenge. It might include last day rush but, in the end, unlike a lot of them, they deliver on time. It's easy to communicate with them. We can easily get in contact with the right persons by phone. This helps a lot to fulfill project in time with astonishing quality.
CEO,
Dynamic Creative
What a client said about them:
Nous souhaitions refondre notre site internet vieillissant. Nous connaissions déjà Dynamic Creative côté "infogérance", nous avons découvert et apprécié tout autant le côté "création de site internet".
Responsable Communication,
If we were you
What a client said about them:
If we were you is our main design / communication agency we're working with for several years now. They designed our new logo, website, ... and we couldn't be more happy about this. As we are an IT Staffing agency, it is not simple to create things for our business, but If We Were You really understands the field we're working in, which makes it easy to collaborate. If you need some creativity for your business, If We Were You is the agency you need!
Content & Growth Officer,
The Crew Communication
What a client said about them:
We have been working with the Crew Communication for many years on many projects of different types (annual reports, brochures, web projects with videos...). Each time we were more than satisfied about their work. They get the job done with ceativity and professionalism and right on schedule. The budgets were always respected and everything was done to deliver the best service, with the smile. It is always a real pleasure to lead a project with The Crew Communication team.
Communication officer - Copywriter,
Digital Advice Group
What a client said about them:
I have worked with Digital Advice Group for some time now. They are good at thinking out of the box and providing uber creative solutions to clients' needs. It is always a pleasure to work with their professional team who is always on time and full of useful tips and resources.
Wild fusion
What a client said about them:
Totally professional in managing project. Quality and timely delivery. Top notch technical know how to deliver on digital marketing services. A pleasure to work with.
Brand and Digital Comms Manager,
Infostrates
What a client said about them:
a responsive team and contacts who take the time to follow up the digital project: Relevant proposals. we have had good brainstorming with the account manager and then received a strategic recommendation in accordance with our needs pedagogical approach very appreciated inside Renault team's project Very agile and creative i recommend working via this agency.
Head of communication,
Galadrim
What a client said about them:
Galadrim a su mener à bien notre projet tout en étant force de proposition, avec un accompagnement très réactif. Plus que des prestataires techniques, il savent se positionner en tant que consultants, avec qui je n'hésiterai pas à retravailler.
Head of Business Intelligence,
USTS Innovative Agency
What a client said about them:
1er presta du site Chefing (anciennement Comuneat), Hugo et l'équipe USTS ont été ultra réactif, ultra éthique et 100% flexible. Ils ont su nous accompagner dans notre réflexion de jeunes entrepreneurs et nous conseiller pour mettre en place un site simple, mais efficace. Le suivi à la suite du projet a perduré lors de coups de fil friendly de temps en temps. Super travail.
CEO,
Talentum Digital
What a client said about them:
Profesionalidad y amabilidad. En nuestra PYME hemos trabajado con ellos tanto en temas de SEO como SEM. Se adaptan totalmente a tus necesidades ofreciéndote siempre alternativas adecuadas para tu negocio. Siempre están disponibles para resolver dudas y escuchar sugerencias con total amabilidad.
Dirección y Marketing,
EvolveDigitas
What a client said about them:
Working with Evolve was a pleasant experience. Team is passionate and collaborative. All the very best.
Senior Manager - Corporate Communication,
PURE illusion
What a client said about them:
Une agence professionnelle, réactive, et fiable !
RH,
deBottomLine
What a client said about them:
We hebben de beste ervaringen met deBottomline. Veerle en Steven staan steeds klaar met frisse ideeën. De responstijden zijn zeer kort en de persoonlijke contacten zijn steeds super aangenaam.
Vennoot,
sendian creations
What a client said about them:
When we talk about Sendian Creations agency, we talk about Quality deliverables, and great planning.
Marketing manager,
Comith
What a client said about them:
Samenwerken met Comith betekent weten waar je aan toe bent. Alle medewerkers zijn professionals in hun job en argumenteren hun kanaal-, content- en designkeuzes. En misschien nog belangrijker: ze houden woord. Door de korte communicatielijnen slaagt Comith er bovendien in om snel te reageren. Comith denkt mee met de klant en weet de flitsende communicatiewereld te verzoenen met de tragere procedures binnen de overheid. Comith gaat resultaatgericht te werk en aarzelt niet om ook het eigen werk kritisch te evalueren.
Woordvoerder,
Wirelab
What a client said about them:
Wirelab heeft voor ons de website SocialReblz.com ontwikkeld. Zowel tijdens de concept fase als tijdens de uitvoering is de communicatie tussen ons team en het team van Wirelab perfect verlopen.
CEO,
You're a talented agency? Join us!
Who uses Sortlist?
Decision makers from thousands of companies.

Sylvie T'Jaeckx
I was surprised by the quick and personal reply, challenging me with the right questions to determine a better briefing. This resulted in a spot on list of agencies who can help us out.

Damien Thayse
If I had to recommend Sortlist to friends or clients, well, I would say that it really saves a lot of time. From the moment I sent the message on Sortlist, two days later everything was settled! And most of all, it was relevant!

Jean Minne
I posted a project on Sortlist explaining my needs. Within two days, four agencies contacted me for a meeting. They explained what they were doing and how it fitted my needs. Finally, it went really fast with the selected agency to go forward in the process.
Read more testimonials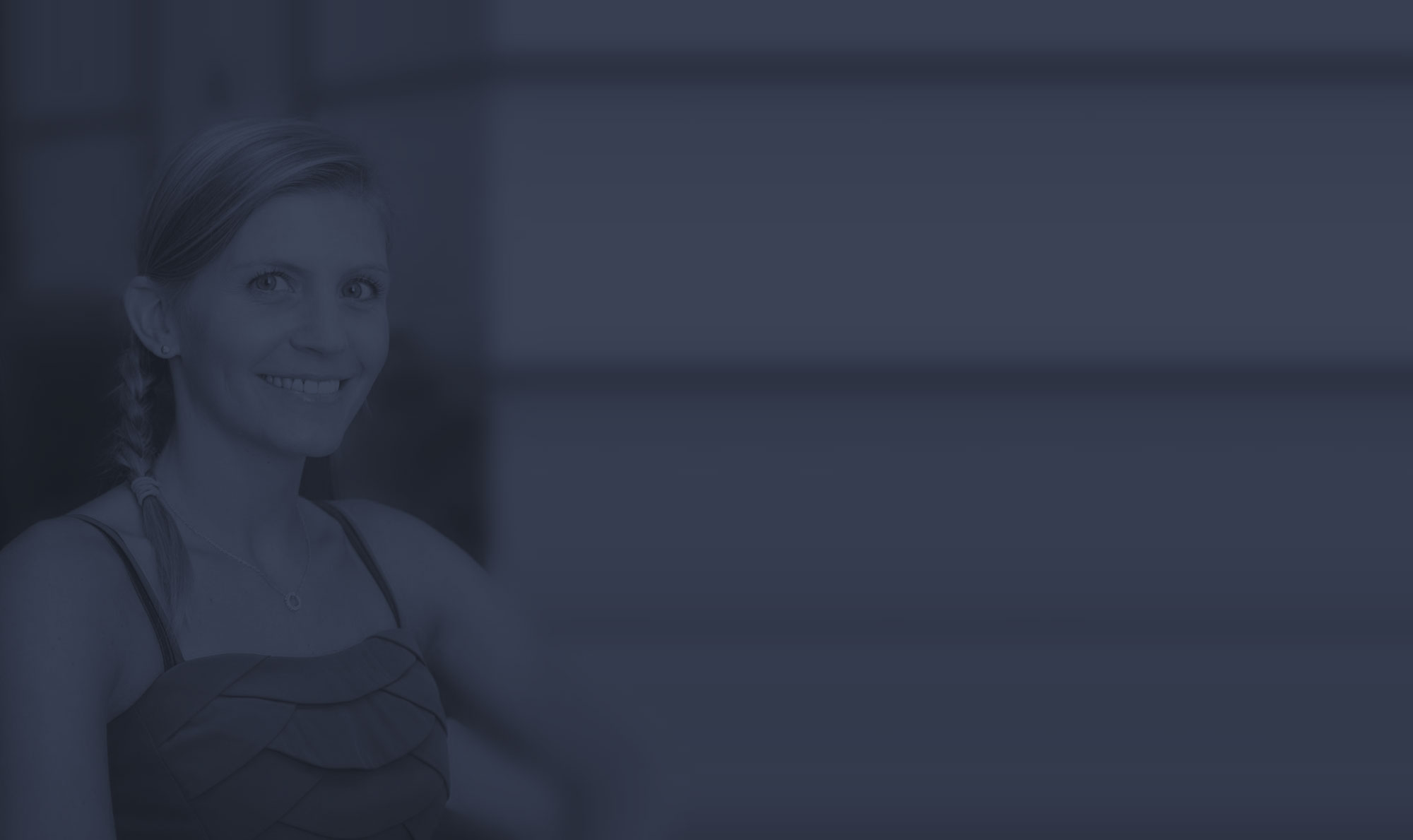 Finding an agency is quite complicated. There are plently of them and we don't really know which ones are ready and motivated to work with us. With Sortlist, they take the first step by sending a message, so it's easier. There is also a pre-selection in order to target only the best expert agencies, using many relevant selection criteria.

Jessica Fabre
Digital Communication Officer at Bourbon
Let us guide you to the best agency
From web design to advertising campaigns, we guide you to the right agency fitting your needs and budget. Then, compare and hire the one that's right for you.
100% free - Fee is charged to agencies willing to collaborate with you.