Acerca de Witrey
Welcome to Witrey, your Digital Agency based in Madrid.
Since we started in 2009 we have expanded to offer a full range of web, mobile, technical, software, and digital marketing services for startups and brands looking to expand their business and innovate in the digital and mobile world. We are a great team made up of more than 15 specialists: developers, technicians, designers, PMs, and supporters who share a common love for the work we deliver.
We focus on each project as if it were our own, we believe a true Digital Agency must be more than a group of professionals for hire, they must be the stepping stone from which our clients can reach their goals. That's why here in Witrey we channel each project through a set of high-quality standards; keeping our team of professionals in a constant technological update with cutting-edge tools and knowledge, being truthful with the client with an open dialogue and consulting, keeping deadlines for investors, and making the experience of creating a product for the internet one you'll wish to repeat.
Our areas of expertise :
Consulting
Global communication strategy, campaign development, Ergonomics and user interfaces consulting, information architecture, transmedia recommendations, Technical specifications support.
Design
Creation and redesign of brand identity, artistic direction, all media graphic, graphical assets for developers, illustration.

Mobile apps
UI/UX, design and MVP prototypes, Mobile and tablet applications for iOS/Android, touchscreen experiences, custom native development, hybrid applications, wearable.
Web
Code optimization, Customized website creation (one page, eCommerce, blogs, admin panels ...), data migration, website rebuild (Php MySql, Wordpress, RubyOnRails, PrestaShop ...). Specific developments, Business tools implementation, analytics, statistics, KPI, hosting, maintenance, backup, security.
Digital Marketing
SEO strategy, ASO strategy, social media strategy, and SMO, community management, Twitter, Facebook, Google+, Linkedin, Viadeo, blog, viral marketing, analytics, KPI, goal tracking.
- - -
Bienvenido a Witrey, su agencia digital con sede en Madrid.
Desde nuestros inicios en 2009, nos hemos expandido para ofrecer una gama completa de servicios web, móviles, técnicos, software y marketing digital para startups y marcas que buscan expandir sus negocios e innovar en el mundo digital y móvil. Somos un gran equipo compuesto por más de 15 especialistas: desarrolladores, técnicos, diseñadores, gerentes de proyectos y colaboradores que comparten un amor común por el trabajo que ofrecemos.
Nos enfocamos en cada proyecto como si fuera nuestro, creemos que una verdadera Agencia Digital debe ser más que un grupo de profesionales contratados, deben ser el trampolín desde el cual nuestros clientes puedan alcanzar sus metas. Es por eso que aquí en Witrey canalizamos cada proyecto a través de un conjunto de estándares de alta calidad; mantener a nuestro equipo de profesionales en una constante actualización tecnológica con herramientas y conocimientos de vanguardia, ser sinceros con el cliente con un diálogo y consultoría abiertos, mantener los plazos de entrega para los inversores y hacer que la experiencia de crear un producto digital algo que quiera repetir.
Nuestras áreas de especialización:
Consultoría
Estrategia de comunicación global, desarrollo de campañas, ergonomía e interfaces de usuario, arquitectura de la información, recomendaciones transmedia, soporte de especificaciones técnicas.
Diseño
Creación y rediseño de identidad de marca, dirección artística, todos los medios gráficos, activos gráficos para desarrolladores, ilustración.
Aplicaciones móviles
UI / UX, prototipos de diseño y MVP, aplicaciones para dispositivos móviles y tabletas para iOS / Android, experiencias con pantalla táctil, desarrollo nativo personalizado, aplicaciones híbridas, smartwatches.
Web
Optimización de código, creación de sitios web personalizados (landing, tiendas online, blogs, paneles de administración ...), migración de datos, reconstrucción de sitios web (Php MySql, Wordpress, RubyOnRails, PrestaShop ...). Desarrollos a la medida, implementación de herramientas comerciales, análisis, estadísticas, KPI, hosting, mantenimiento, respaldo, seguridad.
Márketing Online
Estrategia SEO, estrategia ASO, estrategia de medios sociales y SMO, community management, Twitter, Facebook, Google+, Linkedin, Viadeo, blog, marketing viral, análisis, KPI, seguimiento de objetivos.
Certificaciones
Perfil verificado por la agencia
Ubicación
Servicios ofrecidos
Operamos en diferentes sectores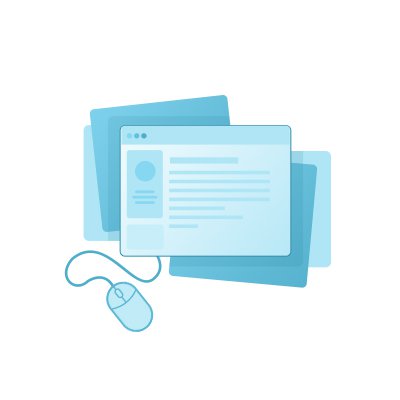 Creación de Sitios Web
We specialize in the design and development of functional and attractive digital platforms such as e-commerce, custom development, backend and web API services that will help you to dominate the digital market. No matter the size of your business, we provide solutions focused on generating profitability through the proper use of platforms, functionalities, and integrations with 3rd party plugins. Capabilities: - Developments in HTML5, Javascript, PHP, ASP/JSP, Ruby, Python, Prestashop, Woocommerce, Magento ... - Wireframes, User flows, User interfaces, Design prototypes, MVP. - All projects are responsive-ready. - Domain and Web Hosting solutions from the start. - SEO/SEM optimization. - Start your project with us in only 2 days.
Solicitar información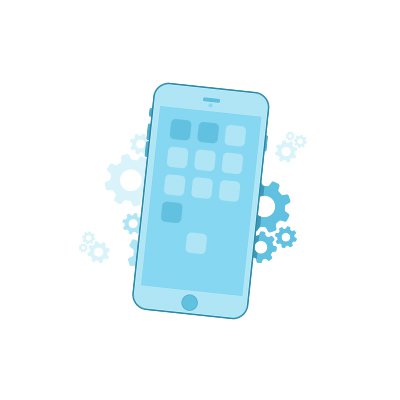 App móvil
We are able to provide solid solutions for the creation of web and mobile apps of any complexity and size, adapting the scope and budget to the needs of our customers with tailor-made developments. We love using the most advanced technology and we are always in constant evolution to offer the latest innovations in the sector in multiplatform apps. We are creative, fast and we dedicate ourselves to offer the best development of exemplary mobile apps and experiences. Types of apps we develop: - Seed apps. Highly recommended for companies that want to quickly validate the concept of an app, saving up to 70% of the time and budget. - Internal management apps. We improve the performance of companies with applications for management, stock control or sales to optimize productive activity. - Control apps. We explore, design and develop intelligent applications that connect with external devices for monitoring and control. Capabilities: - Developments in Python, Objective-C, Swift, C++, C#, Java, Javascript, PHP, HTML5, Ruby, Perl, SQL ... - Wireframes, User flows, User interfaces, Design prototypes, MVP. - Domain and Web Hosting solutions from the start. - ASO optimization. - Start your project with us in only 2 days.
Solicitar información
Algunas métricas sobre la agencia
Anteriores trabajos
Mira los últimos trabajos que hemos realizado para nuestros clientes
Comentarios de los clientes
Lee los últimos comentarios de nuestros clientes
comentario(s) publicado(s)
Déjanos guiarte hacia la mejor agencia
Desde diseño web hasta las campañas de publicidad, te guiamos hacia la agencia ideal que se ajuste a tus necesidades y presupuesto. Luego, compara y contrata la más adecuada para ti.
Encontrar mi agencia
100% gratuito - Sólo cobramos una comisión a las agencias que quieran colaborar contigo.