Conoce a las mejores agencias
Desde diseño web hasta campañas de publicidad, te guiamos hacia las agencias de marketing más adecuadas.
100% gratuito - Sólo cobramos una comisión a las agencias que quieran colaborar contigo.
arrow_downward
Menciones en los medios de comunicación
1k
Successful collaborations per year
¿Qué tipo de agencias se seleccionan?
Las mejores, pero no necesariamente las más grandes.
Shortcut Advertising
Lo que dice uno de sus clientes:
sélection d'une agence pour la mise en place de guideline de marque.  chaque graphique et stratégie de communication long terme.
Tiffany FoucartGérante, Torrigiotti sprl
Coyote
Lo que dice uno de sus clientes:
Coyote provided us more than professional help. They understood what we are and what we needed, and delivered it sooner than expected and with wonderful accuracy. Their availability and sens of listening were the ground of far more than a partnership, an adventure. Thanks sincerely.
Marc PicritManager, Enove
PROFIRST Intl.
Lo que dice uno de sus clientes:
We have worked in collaboration with Profirst on many different projects over the years. They are always very professional, creative and looking for the slightest detail that will make the perfect set.
Alexia van der StratenProject Manager, Hoet&Hoet
EVO Group
Lo que dice uno de sus clientes:
Agence sérieuse, communication et travail efficace.
Daniella DuckaertComptable, Expertia
148 - Agence de communication
Lo que dice uno de sus clientes:
Une fois encore vous avez été parfaits, pros, réactifs, organisés, méthodiques, ponctuels, intelligents, souriants, efficaces, droles, patients, courtois, attentifs, studieux, constants, courageux, cléments, méticuleux, participatifs, bienveillants… Ce serait vraiment pas pareil sans vous.
Anne-Valérie Finaki
Dupont Lewis
Lo que dice uno de sus clientes:
DUPONT LEWIS with a Twist INGRÉDIENTS: 1KG d'expérience dans le monde de l'alimentaire 500gr de créativité pure 8 portions de rapidité Une grosse louche d'écoute 2 gousses de réacivité 3 cuillère à soupes de vision clients 1 tasse de simplicité 1 Zest de bonne humeur Lié le tout avec de l'engagement et de l'efficacité
FABRICE GAUDRIOTDirecteur Marketing, Groupe Léon de Bruxelles
Superkraft
Lo que dice uno de sus clientes:
Een super tof, hands-on team waarvoor niets teveel is. Vragen en problemen worden direct aangepakt. Ik ben zeer tevreden van hun service en klantencontact.
Steven Van VlasselaerZaakvoerder, 2VRent
SECONDFLOOR
Lo que dice uno de sus clientes:
Hereby I like to recommend Second Floor. We now have worked a couple of months with them so far. They come with creative proposals, are pro-active and use our feedback actively which proves their flexibility. They are always available and stick to the deadlines set together. A professional agency we can rely on.
Ravi PetillionMarketing Manager, ISS Facility Services
Socialsky
Lo que dice uno de sus clientes:
Great team to work with, excellent follow up and pro active work!
harry verhoevenbrand manager, LOUIS VUITTON MOET HENNESSY
Pixelis
Lo que dice uno de sus clientes:
Super collaboration avec les équipes de Pixelis. Après un appel d'offre nous les avons choisis pour la qualité de leurs présentations. Nous avons par la suite travaillé ensemble sur le rebranding et le positionnement de Bouygues immobilier au Maroc pour en faire une marque beaucoup plus premium qu'en France. Et après diffusion du résultat via Radio , journaux, interviews, conférences de presse... cela a été une grosse réussite. Merci à vous
DESVEAUXMartinDirecteur General, Bouygues Immobilier Maroc
Zee Group
Lo que dice uno de sus clientes:
Nous sommes très satisfaits de notre collaboration avec Zee Media : les équipes sont très professionnelles et proactives. Nous observons d'excellents résultats d'années en années.
Catherine DUSSAUBYDirection Ressources Humaines, Alimétiers
BBS
Lo que dice uno de sus clientes:
Lancement app B2C - ANIMATION DRIVE TO STORE
FLEISCH JULIETrade marketing manager, Messika
LaMagnética
Lo que dice uno de sus clientes:
Empezamos a trabajar con La Magnètica en el año 2009 y desde entonces se ha convertido en un colaborador fundamental en la estrategia digital de la Fundación. Sus servicios van desde la consultoría técnica con informes que nos entregan regularmente y análisis sobre cómo mejorar el posicionamiento SEO a la conceptualización y diseño de nuestras páginas web y sus nuevos apartados y el asesoramiento en todo lo que está relacionado con la comunicación online de la institución. Desde 2014 con la renovación de nuestra página web, por la que La Magnètica trabajó en la conceptualización y optimización del diseño, usabilidad y funcionalidad, y con la publicación del diseño renovado del Catálogo Razonado de Pinturas de Salvador Dalí en diciembre 2017, hemos confiado en una empresa que demuestra su profesionalidad tanto desde el punto de vista de respeto de los tiempos de entrega de los proyectos y del presupuesto acordado, como de la capacidad de entender nuestras necesidades y deseos. Nuestra valoración del trabajo de La Magnètica en los proyectos pasados y en los que actualmente están llevando a cabo con nosotros no puede ser más positiva. We began to work with La Magnètica in 2009. Since then it has become a fundamental collaborator in the digital strategy of the Dalí Foundation. Their services range from technical consultancy (with regular reports and analysis) to SEO improving and conceptualization. They also help us design our web pages and new sections and give us advice on everything related to online communication. In 2014, we updated our website completely. La Magnètica worked on the new design's conceptualization and optimization, on usability and functionality. Another important project was, in December 2017, the launching of the new design of Salvador Dalí's Catalogue Raisonné of Paintings. To do so we relied on a company, La Magnètica, that showed professionalism from the point of view of respect for delivery times and for the agreed budget. They are very good at understanding our needs and wishes. Our opinion of La Magnètica's job in past and future projects with us cannot be more positive.
Cinzia AzziniDigital media, Fundació Gala-Salvador Dalí
EVerythink PR boutique
Lo que dice uno de sus clientes:
eVerythink ofrece un servicio especializado a cada cliente, lejos de otras agencias que aplican el mismo plan una y otra vez. Su gran dedicación a cada proyecto, marcan la diferencia y junto a su extensa experiencia en PR, hacen casi un éxito seguro de cada campaña. Aunque ya he trabajado previamente con Virginia Sanz y Virginia Frutos en otros proyectos, tuve la suerte de trabajar con ellas como agencia cuando llevaba la comunicación de la plataforma de pago MYMOID. Obtuvimos grandes resultados con visibilidad constante en medios generalistas y apariciones en TV. Más allá de una campaña de PR, ofrecen actividades adicionales dando respuesta a los cambios que pueden surgir durante la campaña y asesorando en todos ellos. Espero poder volver a trabajar pronto con ellas, y sin duda, es una de las opciones que siempre recomiendo.
Eider Díaz AscassoComms, PR and Brand Senior Manager ESL Iberoamérica, ESL
Talentum Digital
Lo que dice uno de sus clientes:
Ayudarnos con la creación de una App para un cliente muy importante
Juan GonzalezJefe de Diseño, Inuus.app
Equinoa
Lo que dice uno de sus clientes:
Develop our digital strategy through different ads campaign
Yoann EscobarProdcut Owner, Creacard
Comith
Lo que dice uno de sus clientes:
Create flyers, cards, communication etc.
Charlotte BuysseB2B Sales Assistant, Wonderbox
Mayple
Lo que dice uno de sus clientes:
The engagement led to an increase in high-quality traffic to the website. Mayple establishes a smooth workflow through effective communication. The team is confident and trustworthy. We were able to let go enough to let the professionals do their job.
Yoav BlusteinCMO, Trade.com
Glocally
Lo que dice uno de sus clientes:
Creación de una campaña de marketing local en la ciudad de Vigo.
Omar LorenzoDirector de Marketing, Evenplus Producciones S.L.
The Mood Project
Lo que dice uno de sus clientes:
La experiencia con Mood ha sido fantástica. Planteamos un concurso a través de la plataforma y seleccionamos su propuesta por estratégica. Era un proyecto para reposicionar la marca y diseñar el plan estratégico de comunicación. Durante la fase de Reposicionamiento estratégico fuimos desgranando la esencia de la compañía y construyendo la transformación de nuestra marca sin perder el foco y con eficacia. En los workshops participábamos personas de distintas partes de España, y Mood se adaptó a esta situación, optimizando al máximo cada reunión. Mood creó desde el primer momento un excelente clima de trabajo, y la confianza en ellos aumentó taller a taller, entregable a entregable. Dada la confianza en la calidad de su trabajo y visión, una vez acabado este proyecto continuaron con otros dentro de la compañía. Destacaría su capacidad para entender nuestro negocio en muy poco tiempo y su visión estratégica, realista pero a la vez innovadora. Acciones con contenido y con sentido.
Jorge AguilarDirector de Marketing, TRADE CORPORATION INTERNATIONAL SAU
Poixel
Lo que dice uno de sus clientes:
I wanted to take my brand to a higher level so I chose poixel.  They knew what they were doing and they were professional.  What I really appreciated about poixel is that they always had the  answers to all my questions at all  times .
Nourah AlrashidiFounder, Nina Jewellery
Dropsolid - The Digital Experience Company
Lo que dice uno de sus clientes:
Nieuwe website bouwen in vernieuwde branding met ruimte voor snelle opbouw van pagina's met herbruikbare blokken.
Lieselot HuysmanMarketing operations coordinator, Teamleader NV
The Lift
Lo que dice uno de sus clientes:
Crear una página web Prestashop para venta de ropa online
David PerezCEO, We Work for your fit
Wirelab
Lo que dice uno de sus clientes:
Wirelab heeft voor ons de website SocialReblz.com ontwikkeld. Zowel tijdens de concept fase als tijdens de uitvoering is de communicatie tussen ons team en het team van Wirelab perfect verlopen.
Niels VerhoevenCEO, SocialReblz
Black Pizza
Lo que dice uno de sus clientes:
Nous avons sollicité l'agence Black Pizza dans le cadre d'un appel d'offre. L'agence a fait preuve d'un très grand professionnalisme et d'une implication qui nous a très agréablement surpris. Je recommande cette agence à celles et ceux qui cherchent une véritable agence créative. En plus d'être aimables, serviables, et dévoués, l'ensemble de l'équipe sait faire preuve d'une grande imagination avec un travail particulièrement bien soigné. Travailler avec Black Pizza, c'est allier le professionnalisme au plaisir.
Cédric K.Responsable du Développement, Seti Ingénierie Conseil
Clockwise Software
Lo que dice uno de sus clientes:
I have been working with Clockwise for the last 3 years. They have excellently skilled developers on their team. Anyone that I have engaged has been highly organized and communicative and very good at writing clean and extensible code. I never had issues meeting deadlines. I have always found their developers skilled in written and spoken English. Another thing though it's minute when outsourcing, the infrastructure reliability is also important e.g. High-speed connectivity, reliable power, and accessible phone connectivity, and Clockwise has all of it taken care of.
Murtaza DabawalaCEO, M.A.Technologies
AB4 Systems
Lo que dice uno de sus clientes:
We worked with AB4 Systems for a mobile app that connects your phone to your car computer and gathers specific information in order to predict recurrent behaviour of each driver.  Their skills and proactivity made the project run very smooth. A very successful project within the predicted budget.
Emanuel ClondaManaging Partner, HIPPOS
POP Communications
Lo que dice uno de sus clientes:
Great group of professionals with ground breaking ideas, in-depth knowledge of the market and a result driven approach. We have worked with them on several projects including social media engagement and PR. I will definitely recommend them.
DamolaAlliConsumer Engagement Manager, tajawal
Oh! my brand
Lo que dice uno de sus clientes:
Con OH MY BRAND la relación es fluida, ágil y clara. Los proyectos que gestionamos conjuntamente tanto a nivel interno como a nivel externo están llenos de calidad. 100% recomendable y a precio realmente competitivo.
Notaria DiagonalResponsable de Soporte, Notaria Diagonal 550
ELSE & BANG
Lo que dice uno de sus clientes:
Good ideas & design but poor execution
BertrandMilliatHead of Digital, Monnoyeur
Optimize 360 Agence de Référencement
Lo que dice uno de sus clientes:
Having a stronger digital presence to generate more inbound leads
Romain LacosteMarket Manager France, The Hotels Network
Dynamic Creative
Lo que dice uno de sus clientes:
Nous souhaitions refondre notre site internet vieillissant. Nous connaissions déjà Dynamic Creative côté "infogérance", nous avons découvert et apprécié tout autant le côté "création de site internet".
Pays d'Aix DéveloppementResponsable Communication, Pays d'Aix Développement
Adjust
Lo que dice uno de sus clientes:
Digital agency with multiple qualities, with a team at the forefront of technology and able to meet any challenge. Made excellence a priority and always ahead of its competitors. Great atmosphere and very good contact with the team.
Charles PattynUI / UX Designer, Capver
If we were you
Lo que dice uno de sus clientes:
If we were you is our main design / communication agency we're working with for several years now. They designed our new logo, website, ... and we couldn't be more happy about this. As we are an IT Staffing agency, it is not simple to create things for our business, but If We Were You really understands the field we're working in, which makes it easy to collaborate. If you need some creativity for your business, If We Were You is the agency you need!
Reinhardt HaveransContent & Growth Officer, Brainbridge BVBA
The Crew Communication
Lo que dice uno de sus clientes:
Société très professionnel, personnel agréable et efficace.
Véronique FievezAssistante direction, Deprophar
Digital Advice Group
Lo que dice uno de sus clientes:
We worked with Digitag in order to increase the visibility of a new advertising campaign for one of our clients. Thanks to the analysis and implementation of new digital tools, the campaign received an outstanding amount of reach and engagements creating a large follower base. We worked in an agile way to maximize the value for our clients and to optimize their budget according to their evolving needs. It's helpful because it allows the stakeholders to change the scope of the project and to be really flexible according to the results of the different channels and strategies. Sacha and his team were really helpful and help us to succeed this digital campaign.
David HekkersManaging Director, Noûs
ESCAL Consulting
Lo que dice uno de sus clientes:
The objective, was to be feature on top media to generate user acquisition in our mobile application
Yves BenchimolCEO, WeWard
Biggerband
Lo que dice uno de sus clientes:
Biggerband nous accompagne depuis plus de 7 ans dans notre stratégie de communication et de développement. Réactives et créatives, les équipes sont toujours à l'écoute de nos enjeux. Notre dernière campagne « les frigos solidaires » est une énorme succès, qui ne cesse de rayonner. Merci à tous pour tout le travail accompli…et pour celui à venir !
Veronique MicardResponsable de la communication et projets digitaux, Identités Mutuelle
EvolveDigitas
Lo que dice uno de sus clientes:
We had the opportunity of engaging with EvolveDigitas on web and brands for outr top ten companies. They helped us build our social and influencer network seamlessly driving us through a big IPO listing. Superb engagements and very professional.
Khantil ShahDirector Marketing, Arvind Ltd.
PURE illusion
Lo que dice uno de sus clientes:
Une agence professionnelle, réactive, et fiable !
Mme DubiéRH, Fidérim Consulting
deBottomLine
Lo que dice uno de sus clientes:
deBottomLine werd aangesproken om de visibiliteit van Intense aan te pakken en nadien, stap voor stap, een marketingplan uit te werken. In eerste instantie werd een nieuw logo en baseline ontworpen. Veerle en Steven hebben de tijd genomen om écht te luisteren en zich de sfeer van ons product eigen te maken met als uitkomst een logo dat niet beter kon gekozen worden. Het ademt volledig de sfeer uit waarnaar we op zoek waren. Ook de website werd in een volledig nieuw jasje gestoken. Topresultaat! Veerle en Steven staan voor een persoonlijke aanpak: no-nonsense, creatief, budgetvriendelijk, meedenkend en luisterend naar de noden. Een hele fijne samenwerking die hopelijk nog lang mag duren. Wij raden deBottomLine zeker aan bij anderen!
Wim MaesZaakvoerder, Intense Activities
New Step Media
Lo que dice uno de sus clientes:
Marketing campaign for our new project, brand awareness and lead generation
Mohamed yaseenCo-founder, Klma development
datasocial
Lo que dice uno de sus clientes:
Son sencillamente los mejores de España
Pilar Garcia de la GranjaEditor, Mediaset España
sendian creations
Lo que dice uno de sus clientes:
you are awesome company and deliver a high quality services thanks a lot to making my company branding and digital marketing campaign.
Belal MagdyCEO,
¿Eres una agencia con talento? ¡Únete a nosotros!
¿Quién utiliza Sortlist?
Los responsables de marketing de cientos de compañías.

Sylvie T'Jaeckx
Me sorprendió recibir una respuesta tan rápida y personalizada. Me hicieron preguntas muy acertadas con las que pude crear un briefing de calidad. Gracias a eso obtuve una lista perfecta de las agencias que podrían ayudarnos.

Damien Thayse
Si tuviera que recomendar Sortlist a mis amigos o clientes destacaría el tiempo que te ahorra. Sólo dos días después de enviar mi mensaje a través de la web, ¡ya estaba todo acordado! Y lo mejor de todo, con una agencia relevante.

Jean Minne
Publiqué un proyecto en Sortlist explicando mis necesidades. En dos días, cuatro agencias se pusieron en contacto conmigo para fijar una reunión. Me explicaron lo que hacían y de qué forma se ajustaban a mis necesidades. Finalmente, el proceso avanzó muy rápido con la agencia que seleccioné.
Leer más testimonios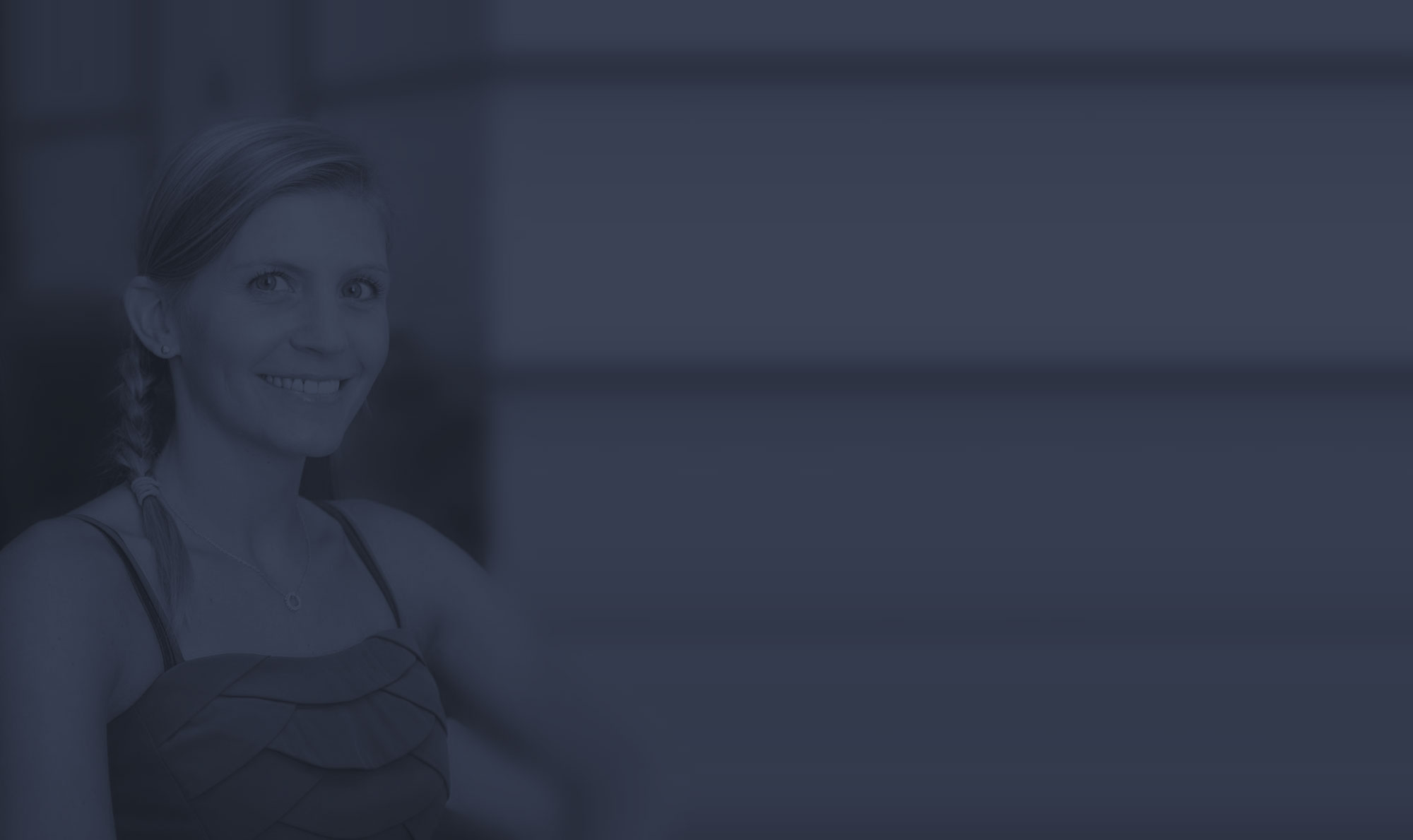 Encontrar una agencia es bastante complicado. Hay muchísimas y realmente no sabemos cuáles están preparadas y motivadas para trabajar con nosotros. Con Sortlist es más fácil porque son las agencias las que dan el primer paso enviándonos un mensaje. Además hay una preselección para enfocarte sólo en las agencias más expertas en base a diversos criterios de selección relevantes.

Jessica Fabre
Responsable de Comunicación Digital en Bourbon
Déjanos guiarte hacia la mejor agencia
Desde diseño web hasta las campañas de publicidad, te guiamos hacia la agencia ideal que se ajuste a tus necesidades y presupuesto. Luego, compara y contrata la más adecuada para ti.
100% gratuito - Sólo cobramos una comisión a las agencias que quieran colaborar contigo.