Conoce a las mejores agencias
Desde diseño web hasta campañas de publicidad, te guiamos hacia las agencias de marketing más adecuadas.
100% gratuito - Sólo cobramos una comisión a las agencias que quieran colaborar contigo.
arrow_downward
Menciones en los medios de comunicación
1k
Successful collaborations per year
¿Qué tipo de agencias se seleccionan?
Las mejores, pero no necesariamente las más grandes.
Shortcut Advertising
Lo que dice uno de sus clientes:
Shortcut made for Wit-Gele Kruis Belgium a splendid campaign for a new product. In preliminary stage they analysed our company profoundly and researched the internal culture. Within the creation of the campaign they respected our vision and they took our personal ideas and expectations into account. Their expertise was a real added value to our knowledge. The deliverables were as good as they could be: we finally had a lack of manpower in order to follow up the new orders... They strictly respected the defined timeframe and budget. They never took any decision without consulting us. The account manager was always available, we always got an answer. We experienced Shortcut as a very reliable partner in communications, PR and marketing. New technological applications do not have any secrets for them. Their creativity and vision are mythical. Absolutely a very good choice to work with!
Expert Marketing and Communications,
The Lift
Lo que dice uno de sus clientes:
Llevamos más de 8 años trabajando con ellos. Al principio teníamos nuestro propio equipo de marketing interno, no obstante al no tener una dirección con amplios conocimientos en marketing enseguida nos quedábamos desactualizados y los competidores conseguían más resultados en Google que nosotros. Hemos probado sus servicios de creación de contenido, enalces, Adwords, Consultoría SEO y creación web y prácticamente todo lo logros conseguidos en Google es gracias a ellos.
Director Ventas,
Coyote
Lo que dice uno de sus clientes:
Grâce à une attention toute particulière de nos besoins et à leur professionnalisme, la liaison entre briefing et exécution finale s'est avérée efficace et impeccable. Je recommande vivement cette équipe pour leur écoute et créativité ainsi que pour la justesse de leur réalisation.
C.E.O. Connexion sprl,
PROFIRST Intl.
Lo que dice uno de sus clientes:
We have worked in collaboration with Profirst on many different projects over the years. They are always very professional, creative and looking for the slightest detail that will make the perfect set.
Project Manager,
Adjust
Lo que dice uno de sus clientes:
Super service ! Équipe disponible et réactive.
Project Coordinator,
EVO Group
Lo que dice uno de sus clientes:
Agence sérieuse, communication et travail efficace.
Comptable,
148 - Agence de communication
Lo que dice uno de sus clientes:
Une fois encore vous avez été parfaits, pros, réactifs, organisés, méthodiques, ponctuels, intelligents, souriants, efficaces, droles, patients, courtois, attentifs, studieux, constants, courageux, cléments, méticuleux, participatifs, bienveillants… Ce serait vraiment pas pareil sans vous.
Dupont Lewis
Lo que dice uno de sus clientes:
Les Steakeurs est un groupe d'éleveurs Ariégeois qui commercialisent leurs produits issus de viande bovine en barquettes dans les grandes surfaces de la région Occitanie. L'agence Dupont Lewis nous a accompagné tout au long de la phase projet à la création de la charte graphique, du nom de marque, du logo, du packaging. L'agence a aussi accompagné le lancement commercial de notre gamme de produits avec la définition de la stratégie de communication, la relation presse, etc. Le travail rendu a été largement à la hauteur de nos attentes. Dupont Lewis a tout a fait cerné les valeurs que les éleveurs souhaitaient transmettre à travers leur marque. Aujourd'hui, ils sont très fiers d'être Steakeurs, et cela en partie grâce au travail de l'agence ! Malgré les difficultés au lancement d'un tel projet, Dupont Lewis a su s'adapter à nos contraintes et être réactif lorsqu'il le fallait. L'équipe des Steakeurs recommande vivement l'agence Dupont Lewis !
Chargée de projet,
Comith
Lo que dice uno de sus clientes:
Samenwerken met Comith betekent weten waar je aan toe bent. Alle medewerkers zijn professionals in hun job en argumenteren hun kanaal-, content- en designkeuzes. En misschien nog belangrijker: ze houden woord. Door de korte communicatielijnen slaagt Comith er bovendien in om snel te reageren. Comith denkt mee met de klant en weet de flitsende communicatiewereld te verzoenen met de tragere procedures binnen de overheid. Comith gaat resultaatgericht te werk en aarzelt niet om ook het eigen werk kritisch te evalueren.
Woordvoerder,
Superkraft
Lo que dice uno de sus clientes:
Een super tof, hands-on team waarvoor niets teveel is. Vragen en problemen worden direct aangepakt. Ik ben zeer tevreden van hun service en klantencontact.
Zaakvoerder,
SECONDFLOOR
Lo que dice uno de sus clientes:
Hereby I like to recommend Second Floor. We now have worked a couple of months with them so far. They come with creative proposals, are pro-active and use our feedback actively which proves their flexibility. They are always available and stick to the deadlines set together. A professional agency we can rely on.
Marketing Manager,
Socialsky
Lo que dice uno de sus clientes:
Energetic team and great deliverables ! Always a pleasure to work with socialsky.
Tax consultant,
New Step Media
Lo que dice uno de sus clientes:
Marketing campaigns Social media Brand awareness Strategy
Marketing,
Pixelis
Lo que dice uno de sus clientes:
J'ai eu l'occasion de collaborer avec Pixelis à plusieurs reprises. Je n'ai jamais ressenti une distinction annonceur / Agence au niveau de notre relation, mais au contraire un vrai partenariat avec des objectifs communs. Pixelis encourage la co-création et vous accompagne pas à pas de la phase de réflexion stratégique jusqu'à la création finale. C'est une vraie agence créative et innovante, experte en branding dans tous ses aspects. Pixelis se réinvente constamment au grès des nouvelles technologies et des changements de consommation et d'usage.
CMO,
Zee Group
Lo que dice uno de sus clientes:
Nous avons fait appel à Zee Agency pour la réalisation du site Internet de notre média. Nous avons trouvé une bonne qualité d'écoute pour la réalisation de notre projet et nous avons obtenu un résultat conforme à nos attentes. L'équipe est compétente et agréable.
Rédacteur en chef délégué,
BBS
Lo que dice uno de sus clientes:
Agence très professionnelle Timing parfait Relationnelle très agréable
Digital Editor Senior,
LaMagnética
Lo que dice uno de sus clientes:
La Magnética son para nosotros la empresa referencia en marketing online y estrategia digital en el sector turístico. No conocemos otra empresa con tal nivel de conocimiento y que nos ofrezcan una garantía de resultados igual. Tenemos total confianza en ellos gracias a su profesionalidad y calidad en el servicio.
Online Makreting Manager,
Icetulip
Lo que dice uno de sus clientes:
We had the pleasure to work with Icetulip on marketing our Talyaa application. The agency was so professional and delivered everything on time
iOS Developer,
Biggerband
Lo que dice uno de sus clientes:
Le projet réalisé par Biggerband pour la Maison Dior Parfums était d'une envergure colossale, et surtout...jamais fini! Après des mois d'allers-retours sur tous les sujets possibles et imaginables, je dois dire que la qualité du résultat est très très satisfaisante. Nous avons beaucoup évolué par rapport au début du projet, ce qui me paraît naturel lorsque l'on travaille main dans la main avec des professionnels performants et soucieux de délivrer le meilleur résultat possible. Pour être honnête, nous avons même modifié le brief en cours de route à plusieurs reprises. Mais ça n'a jamais découragé l'agence, qui a su affronter TOUS les rebondissements qu'on imagine quand on touche à l'image d'une grande Maison de luxe. Que dire de la réactivité et de l'accessibilité des personnes qui ont travaillé sur ce projet… ? Simplement que j'ai eu le chef de projet en speed dial pendant 1 an, aussi bien pour des discussions stratégiques que pour des détails infimes sur la plateforme, en passant par les quelques dizaines d'appels concernant des bugs qu'il a dû résoudre dû jour pour le lendemain, ou des revues de presse de 2600 pages à créer à la mano en mobilisant presque toute l'agence…et qu'il n'a jamais craqué. Je peux dire avec certitude que leur patience a été à toute épreuve, comme leur ouverture d'esprit. Ces attributs que l'on n'utilise pas souvent pour décrire les Maisons de luxe, connues pour vouloir tout tout de suite et exactement de la façon dont elles le veulent. Biggerband apporte une certaine dose d'humilité et d'humanité qu'on pourrait trop vite oublier dans un milieu comme le nôtre. Chapeau. Un vrai plaisir. Notre projet aujourd'hui est définitivement BIGGER grâce à eux, et nous l'avons sans nul doute réalisé en BAND(E).
Attachée de Presse Internationale,
Atypic
Lo que dice uno de sus clientes:
L'agence Atypic m'a permis d'avoir une vision stratégique à long terme et de mettre en place des actions marketing qui ont eu des résultats positifs sur le développement de Promosport. Atypic maitrise l'ensemble de la chaine de communication que ce soit le print ou le digital marketing mais c'est surtout la créativité de l'équipe qui nous a permis d'être unique sur notre marché.
CEO,
EVerythink PR boutique
Lo que dice uno de sus clientes:
Everythink PR is our Media and PR Agency last 4 years. They are an amazing team, very professional and well dedicated to the client needs. We trust them all our communication  strategy and we feel that they are part of our team. Antonio Gonzalez CEO ARP IMPORT WTF SMART STICKERS JUSTO STORES
CEO,
Wirelab
Lo que dice uno de sus clientes:
From my very first contact, Wirelab impressed me with their enthusiasm, speed and ideas. They are a bunch of talented, passionate and knowledgeable people, that I really enjoy working with. I'm sure we are going to be working together on more projects in the future.
Marketing Manager,
Black Pizza
Lo que dice uno de sus clientes:
Nous avons sollicité l'agence Black Pizza dans le cadre d'un appel d'offre. L'agence a fait preuve d'un très grand professionnalisme et d'une implication qui nous a très agréablement surpris. Je recommande cette agence à celles et ceux qui cherchent une véritable agence créative. En plus d'être aimables, serviables, et dévoués, l'ensemble de l'équipe sait faire preuve d'une grande imagination avec un travail particulièrement bien soigné. Travailler avec Black Pizza, c'est allier le professionnalisme au plaisir.
Responsable du Développement,
AB4 Systems
Lo que dice uno de sus clientes:
We worked with AB4 Systems to develop an IT solution within a pilot project for case management, real-time monitoring, and data processing and reporting to be used by community professionals and county level specialists working in the public sector, starting from the needs identified in the field and evidence generated by studies and research. The IT solution has two main components: i) a mobile application that is used by community workers in their field work and contains an interview guide for collecting data on all the members of a household, generates a diagnostic of the household children's and women's vulnerabilities, and suggests a list of basic services, while providing users with a powerful case management tool; ii) a web-based platform, which provides data aggregation at local, county and national levels and generates reports for activity monitoring and evaluation purposes or in support of interventions, projects, policies etc. AB4 Systems provided adequate support in ensuring system integration and, based on the needs of the project, in integration with a Business Analytics platform. The process of integration with the BA platform was a major milestone in the development and testing of the product, allowing data analysis and generating data visualization. The AB4 Systems team is great, with highly professional, passionate and motivated software engineers. They always tried to achieve high results. Our collaboration was smooth and easy as the team always works to anticipate the needs and to pro-actively respond. There were situations with a huge load of work, in a very short period of time, and they were responsive and delivered in a timely manner, doing the extra mile effort that needed to be done. Working in the social sector, with a pilot project approach, the costs were always a key aspect, as we needed to develop an IT solution while using the most efficient and effective solutions. AB4 Systems's team has always recommended open-source frameworks, whenever available and otherwise presented us with options presenting the pros and cons for various solutions. During our collaboration, the team was very responsive and our communication was always smooth and easy. They do their best to adapt to the needs of the client, while always having an eye on the end-user. Working with AB4 Systems was a very good experience for development of quality software, ensuring all stages of software development process including definition, design, coding, code control and reviews, testing, release management and product integration.
Child Protection Consultant,
datasocial
Lo que dice uno de sus clientes:
"Data Social está formado por un equipo joven, proactivo e implicado. Lleno de inquietudes y abierto a afrontar cualquier reto. La distancia no es inconveniente para hacer seguimiento de las necesidades que puedan surgir en el día a día. Muy recomendable."
Community Manager,
The Growth Revolution- Innovative Marketing Consulting Agency
Lo que dice uno de sus clientes:
Growth Marketing allows retail companies to test new actions, and scale their business growth. I was able to experience this first hand.
CEO,
POP Communications
Lo que dice uno de sus clientes:
Great group of professionals with ground breaking ideas, in-depth knowledge of the market and a result driven approach. We have worked with them on several projects including social media engagement and PR. I will definitely recommend them.
Consumer Engagement Manager,
Oh! my brand
Lo que dice uno de sus clientes:
Trabajar con OhMyBrand! ha resultado una experiencia fantástica. Gente responsable y flexible, con iniciativa y sobre todo muchas ganas. Se anticipan a tus necesidades, dan soluciones y están a la última. Han modernizado nuestra página web y esta ha dado un vuelco de 90 grados. Ahora es una página cómoda para el usuario y una magnífica carta de presentación de nuestra editorial. Seguiremos trabajando con ellos, sin duda.
Editora,
ELSE & BANG
Lo que dice uno de sus clientes:
A strong partnership for nearly 10 years now ! We have developed with Else & Bang team a relationship of trust & proximity ; we are very satisfied with the service of the agency that is our partner on all our digital and social media communication...
Exécutive Director / Délégué Général,
La Niche
Lo que dice uno de sus clientes:
Innovative thinking and great collaboration.
Head of CMD,
Dynamic Creative
Lo que dice uno de sus clientes:
De multiples réalisations depuis près de 20 ans, avec une rapidité et une qualité jamais démenties
CEO,
If we were you
Lo que dice uno de sus clientes:
If we were you is our main design / communication agency we're working with for several years now. They designed our new logo, website, ... and we couldn't be more happy about this. As we are an IT Staffing agency, it is not simple to create things for our business, but If We Were You really understands the field we're working in, which makes it easy to collaborate. If you need some creativity for your business, If We Were You is the agency you need!
Content & Growth Officer,
The Crew Communication
Lo que dice uno de sus clientes:
Société très professionnel, personnel agréable et efficace.
Assistante direction,
Digital Advice Group
Lo que dice uno de sus clientes:
I have worked with Digital Advice Group for some time now. They are good at thinking out of the box and providing uber creative solutions to clients' needs. It is always a pleasure to work with their professional team who is always on time and full of useful tips and resources.
Wild fusion
Lo que dice uno de sus clientes:
Creating a digital marketing strategy for our brands
Brand Manager,
Infostrates
Lo que dice uno de sus clientes:
L'agence Infostratesaccompagne hotelF1 depuis plusieurs années sur le nouveau positionnement road-trip de la marque, notamment sur les sujetssuivants : refonte du site web hotelF1, réalisation de la nouvelle charte graphique et de la charte éditoriale. Infostratesa mis en place le générateur de road trip Frenchtrip.frqui permet à l'utilisateur de générer son road trip partout en France et de connecter les destinations exceptionnelles aux hotelF1. Infostratesa accompagné la marque dans toutes les étapes du projet : de la conception (UX/UI, création des contenus et pilotage projet) à la réalisation (recettage) et a collaboré avec agilité avec tous les services du groupe Accor. Infostratesest une agence à taille humaine où l'écoute et le dialogue sont rois. Agence pro-active, chaleureuse, à l'écoute et réactive.
Brand Content Manager,
Galadrim
Lo que dice uno de sus clientes:
Je ne connaissais pas Galadrim et son équipe avant de commencer à travailler avec eux. Je ne regrette pas du tout mon choix. Réactivité, reporting régulier, rapport qualité prix et convivialité sont toujours au RDV. Quel soulagement d'avoir trouvé son partenaire digital ! Un partenaire dans lequel je me retrouve à 100%.
Marketing & Sales Manager,
USTS Innovative Agency
Lo que dice uno de sus clientes:
The USTS agency is a concentrate of innovation and creativity in the service of digital processing. In the midst of the creation of our marketing consulting firm, we quickly needed to create our website by a provider that was both efficient and offbeat! We were delighted: improvement of the specifications, proposal and SEO advice, development of fast technical specificities, graphic creativity at the top. In terms of monitoring, the entire team, including the CEO Hugo, manage and release us web constraints, allowing us to focus on our activity: USTS takes care of everything: hosting, updates, technical evolutions and support (fast!) of our project. And all this in a fun and pro spirit at a time. We regularly advise our customers elsewhere... proof of our confidence ☺
Marketing Consultant & owner,
Talentum Digital
Lo que dice uno de sus clientes:
Empresa cercana y de garantía. Grandes profesionales que te asesoran en todo momento con franqueza y sinceridad. Gracias a ellos entendí todas las posibilidades que tiene mi empresa al mejorar la visibilidad en internet.
Gerente,
EvolveDigitas
Lo que dice uno de sus clientes:
Great job done by the company in terms of scaling the business and driving capabilties in e-commerce and other digital ,social and influencer network. Very professional and global outreach.well utilised and within budget . Great PR and Digital team. Strongly recommend.
Director,
PURE illusion
Lo que dice uno de sus clientes:
Une agence professionnelle, réactive, et fiable !
RH,
deBottomLine
Lo que dice uno de sus clientes:
deBottomLine is een creatief agentschap met originele ideeën. Graag komen ze verrassend uit de hoek bij nieuwe campagnes. Ook met een klein budget, maken ze grote veranderingen. Hun flexibiliteit is uitstekend. Wanneer het even heel snel moet gaan, kan je steeds op deBottomLine rekenen. Bovendien is er telkens een leuke samenwerking met een persoonlijke aanpak!
Marketing Assistant,
sendian creations
Lo que dice uno de sus clientes:
When we talk about Sendian Creations agency, we talk about Quality deliverables, and great planning.
Marketing manager,
¿Eres una agencia con talento? ¡Únete a nosotros!
¿Quién utiliza Sortlist?
Los responsables de marketing de cientos de compañías.

Sylvie T'Jaeckx
Me sorprendió recibir una respuesta tan rápida y personalizada. Me hicieron preguntas muy acertadas con las que pude crear un briefing de calidad. Gracias a eso obtuve una lista perfecta de las agencias que podrían ayudarnos.

Damien Thayse
Si tuviera que recomendar Sortlist a mis amigos o clientes destacaría el tiempo que te ahorra. Sólo dos días después de enviar mi mensaje a través de la web, ¡ya estaba todo acordado! Y lo mejor de todo, con una agencia relevante.

Jean Minne
Publiqué un proyecto en Sortlist explicando mis necesidades. En dos días, cuatro agencias se pusieron en contacto conmigo para fijar una reunión. Me explicaron lo que hacían y de qué forma se ajustaban a mis necesidades. Finalmente, el proceso avanzó muy rápido con la agencia que seleccioné.
Leer más testimonios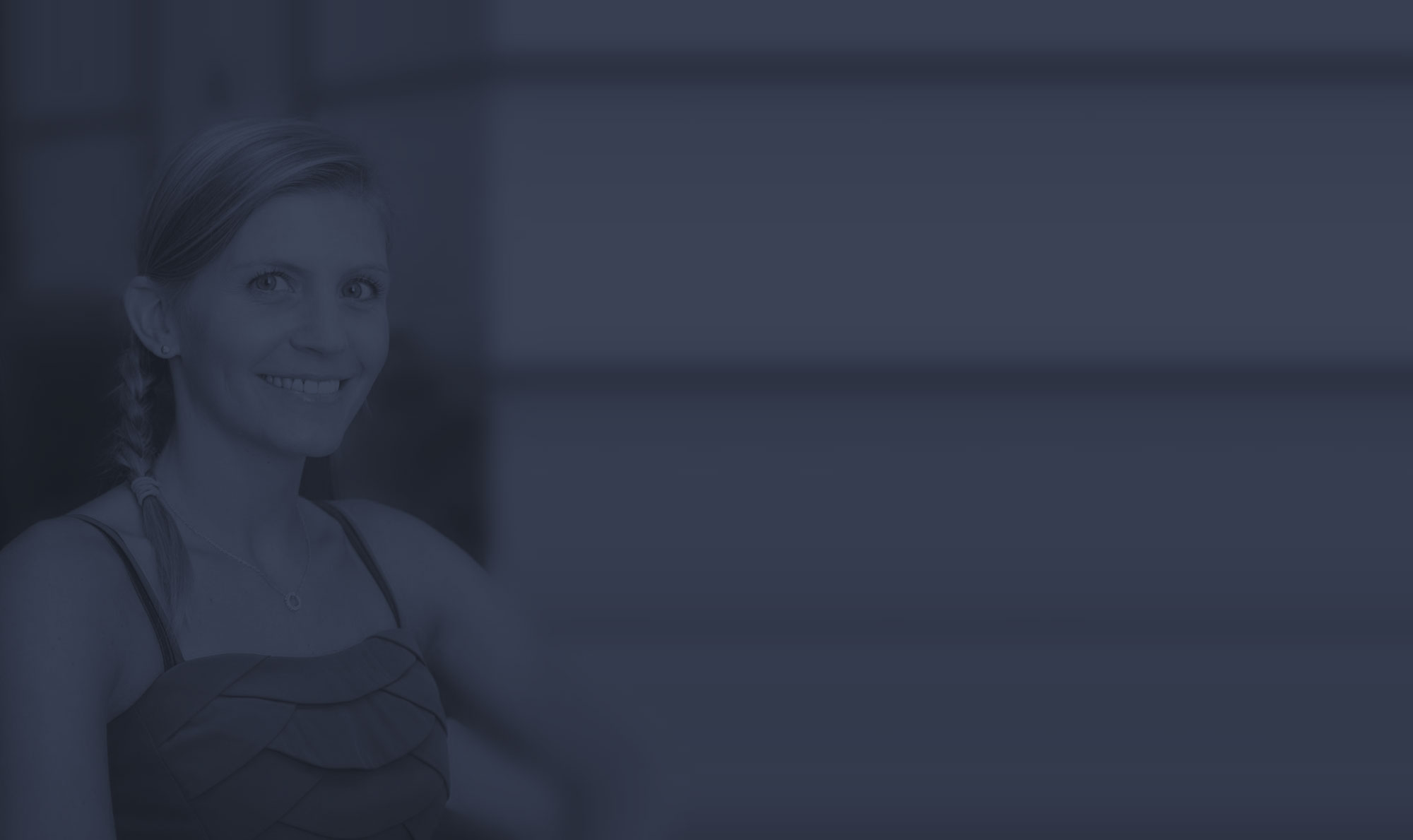 Encontrar una agencia es bastante complicado. Hay muchísimas y realmente no sabemos cuáles están preparadas y motivadas para trabajar con nosotros. Con Sortlist es más fácil porque son las agencias las que dan el primer paso enviándonos un mensaje. Además hay una preselección para enfocarte sólo en las agencias más expertas en base a diversos criterios de selección relevantes.

Jessica Fabre
Responsable de Comunicación Digital en Bourbon
Déjanos guiarte hacia la mejor agencia
Desde diseño web hasta las campañas de publicidad, te guiamos hacia la agencia ideal que se ajuste a tus necesidades y presupuesto. Luego, compara y contrata la más adecuada para ti.
100% gratuito - Sólo cobramos una comisión a las agencias que quieran colaborar contigo.