Conoce a las mejores agencias
Desde diseño web hasta campañas de publicidad, te guiamos hacia las agencias de marketing más adecuadas.
100% gratuito - Sólo cobramos una comisión a las agencias que quieran colaborar contigo.
arrow_downward
Qué servicios se incluyen
Servicios de marketing y publicidad. Sin software, sin medios.
Menciones en los medios de comunicación
1k
Successful collaborations per year
¿Qué tipo de agencias se seleccionan?
Las mejores, pero no necesariamente las más grandes.
Shortcut Advertising
Lo que dice uno de sus clientes:
I work with Shortcut on student recruitment. With great pleasure and success! They deliver on time, high quality communication material: from social campaigns to visual identity for student recruitment and baseline. They truly understand our business goals and internal struggles as a university. They are committed to the briefing and the goals set. The level of transparency (project management, costs, hours, ...) makes them a great partner to be on my side.
Heleen van SchooneveldMarketing Manager, Vrije Universiteit Brussel
PROFIRST Intl.
Lo que dice uno de sus clientes:
We have worked in collaboration with Profirst on many different projects over the years. They are always very professional, creative and looking for the slightest detail that will make the perfect set.
Alexia van der StratenProject Manager, Hoet&Hoet
EVO Group
Lo que dice uno de sus clientes:
Agence sérieuse, communication et travail efficace.
Daniella DuckaertComptable, Expertia
Dupont Lewis
Lo que dice uno de sus clientes:
They are in charge of the marketing plan on a monthly basis, and it is going really well. Since we've started working with Dupont Lewis, we are seeing an overall web traffic increase... Custom creatives's digital marketing and display have grown each year. They were always able to address every question and every problem we have, immediately and adequately. We feel that the Dupont Lewis team is a true extension of our company.
Olivier DUTERTREDevelopment, Indiana Café
Superkraft
Lo que dice uno de sus clientes:
Een super tof, hands-on team waarvoor niets teveel is. Vragen en problemen worden direct aangepakt. Ik ben zeer tevreden van hun service en klantencontact.
Steven Van VlasselaerZaakvoerder, 2VRent
Pixelis
Lo que dice uno de sus clientes:
Une agence très professionnelle, et des chefs de projets toujours disponibles et à l'écoute. Une vraie réflexion stratégique est apportée sur chaque projet.
Maxime BrunTrade Marketing Manager, Pink Lady Europe
Zee Group
Lo que dice uno de sus clientes:
We are an efood company from Germany. After we established the German-speaking markets in Germany, Austria and Swiss we wanted to launch our first foreign language market: France. We started with our well tried German agency by translating the German ad-campaigns. After half a year of many trials we made the decision to choose a native-speaking agency from France. Zee Media helped us growing fast in the French market with a parallel view of the budget and efficiency. The support as a customer was always very pleasantly and professional.
Ronny SCHMIDT-PORSCHITZDirecteur Marketing, Gustini
BBS
Lo que dice uno de sus clientes:
Agence très professionnelle Timing parfait Relationnelle très agréable
Julie PraetDigital Editor Senior, Louis Vuitton
LaMagnética
Lo que dice uno de sus clientes:
La Magnética son para nosotros la empresa referencia en marketing online y estrategia digital en el sector turístico. No conocemos otra empresa con tal nivel de conocimiento y que nos ofrezcan una garantía de resultados igual. Tenemos total confianza en ellos gracias a su profesionalidad y calidad en el servicio.
Gemma OllerOnline Makreting Manager, Costa Brava Tourist Board
EVerythink PR boutique
Lo que dice uno de sus clientes:
I've been working with EVerythink PR since 2017 and I can't be more happy on the results and their way of doing things. I could highlight the way of learning about the brand we work with, the language, the image and its positioning. It's great to work on daily basis with "las Virginias", learning from them and enjoying their "know how" to deal with media and journalists. The rest of the team is very eager to learn and is also very efficient. I consider EVerythink PR as part of our team and also our friends.
Alberto GoodingMarcomms Manager for Spain and Portugal, LELOi AB
Comith
Lo que dice uno de sus clientes:
Create flyers, cards, communication,... for our brand.
Charlotte BuysseB2B Sales & Logistics Assistant, Wonderbox
Mayple
Lo que dice uno de sus clientes:
Our ad campaigns are performing well, and website traffic has increased. Leveraging a comprehensive yet easy-to-use platform, Mayple facilitates collaboration between all relevant stakeholders. Their onboarding process sets them apart from other providers.
Michael KantorOwner, Kantor Kedem Architects
The Mood Project
Lo que dice uno de sus clientes:
La experiencia con Mood ha sido fantástica. Planteamos un concurso a través de la plataforma y seleccionamos su propuesta por estratégica. Era un proyecto para reposicionar la marca y diseñar el plan estratégico de comunicación. Durante la fase de Reposicionamiento estratégico fuimos desgranando la esencia de la compañía y construyendo la transformación de nuestra marca sin perder el foco y con eficacia. En los workshops participábamos personas de distintas partes de España, y Mood se adaptó a esta situación, optimizando al máximo cada reunión. Mood creó desde el primer momento un excelente clima de trabajo, y la confianza en ellos aumentó taller a taller, entregable a entregable. Dada la confianza en la calidad de su trabajo y visión, una vez acabado este proyecto continuaron con otros dentro de la compañía. Destacaría su capacidad para entender nuestro negocio en muy poco tiempo y su visión estratégica, realista pero a la vez innovadora. Acciones con contenido y con sentido.
Jorge AguilarDirector de Marketing, TRADE CORPORATION INTERNATIONAL SAU
Poixel
Lo que dice uno de sus clientes:
I wanted to take my brand to a higher level so I chose poixel.  They knew what they were doing and they were professional.  What I really appreciated about poixel is that they always had the  answers to all my questions at all  times .
Nourah AlrashidiFounder, Nina Jewellery
Dropsolid - The Digital Experience Company
Lo que dice uno de sus clientes:
Nieuwe website bouwen in vernieuwde branding met ruimte voor snelle opbouw van pagina's met herbruikbare blokken.
Lieselot HuysmanMarketing operations coordinator, Teamleader NV
Clockwise Software
Lo que dice uno de sus clientes:
Working with Clockwise has been excellent all around. Solid code, great communication, and reliability that is hard to find. Clockwise took over our in house software development replacing a full-time employee who was underutilized. This has saved us money and also given us access to a wider variety of talent. I would not hesitate to hire Clockwise for web development on any scale.
Christopher BakerCOO, Mark My Words Media
Optimize 360 Agence de Référencement
Lo que dice uno de sus clientes:
conseil en stratégie digitale ( seo et sea ) , conseil en création d outils ( sites etc )
boisdirecteur général, reitzel
Adjust
Lo que dice uno de sus clientes:
Super service ! Équipe disponible et réactive.
Simon BENALIProject Coordinator, Profirst
ESCAL Consulting
Lo que dice uno de sus clientes:
Nous travaillons avec ESCAL Consulting depuis maintenant 8 mois, ce pour 4 pays (France et Benelux), sur la stratégie de communication externe, en particulier les relations media.
Alain DiassyMarketing Manager Western Region, Avis Budget Group
Biggerband
Lo que dice uno de sus clientes:
Biggerband a su faire preuve d'une grande capacité d'écoute et de conseils dans tous les projets que nous avons menés ensemble. Les équipes ont su se montrer très disponibles et faire rimer créativité avec réactivité. La pédagogie et la flexibilité de nos interlocuteurs ont été des ingrédients indispensables à la réussite de ces projets. L'agence a su s'adapter en permanence à nos urgences. Nous sommes aujourd'hui très satisfaits des performances de notre nouvelle plateforme de marque, de notre site RH, de notre blog et de notre espace Client. Un grand merci à tous !
Yann KarroumDigital Manager, KparK
New Step Media
Lo que dice uno de sus clientes:
Marketing campaign for our new project, brand awareness and lead generation
Mohamed yaseenCo-founder, Klma development
148 - Agence de communication
Lo que dice uno de sus clientes:
Je n'ai eu que des retours positifs sur le Tumblr, bravo ! Le rendu est très bien, très bon boulot de votre part :)
Constance Ania
Essencius A/S
Lo que dice uno de sus clientes:
Så nöjd över mitt beslut att välja Essencius som samarbetspartner i detta projekt. Utomordentligt genomförde och servicetänk från start till slut av ett professionellt team som fick att känna mig oerhört trygg!
Serife ÖzdemirMarketing Manager, Saether AB
Bake250 Digital Agency
Lo que dice uno de sus clientes:
To begin with I was looking for create a new creative logo and a website
MalakehFunder, InterActive Collective
Factoría de Proyectos
Lo que dice uno de sus clientes:
Contacté con su responsable de marketing, hace ya unos meses, empezamos a trabajar juntos, y hemos ido incorporando a varios miembros de su equipo para diversas funciones, desde el apoyo comercial via lead generation, diseño gráfico, web corporativa, comunicación, etc. La verdad es que es fácil trabajar con FACTORIA, siempre tienen soluciones, incluso fuera de las responsabilidades propias de marketing.
Daniel IborraCEO, CL3VER
ELSE & BANG
Lo que dice uno de sus clientes:
Voulant créer dans un délai court un site web et un blog sur plateforme Wordpress pour un projet associatif associatif, nous avons sollicité Else & Bang. Le projet s'est déroulé dans les délais, et le résultat correspond parfaitement au cahier des charges. Else & Bang nous a aidés à faire l'impossible. Efficacité et qualité de la relation.
Michel BerryDirecteur, Association des Amis de l'École de Paris du management
Oh! my brand
Lo que dice uno de sus clientes:
Trabajar con OhMyBrand! ha resultado una experiencia fantástica. Gente responsable y flexible, con iniciativa y sobre todo muchas ganas. Se anticipan a tus necesidades, dan soluciones y están a la última. Han modernizado nuestra página web y esta ha dado un vuelco de 90 grados. Ahora es una página cómoda para el usuario y una magnífica carta de presentación de nuestra editorial. Seguiremos trabajando con ellos, sin duda.
Natalia MosqueraEditora, Ediciones La Cúpula
Dynamic Creative
Lo que dice uno de sus clientes:
Suite à l'arrêt de mon site par mon ancien prestataire, je souhaitais faire reprendre la gestion et la maintenance de mon site.
Jean-Pierre AIMONEGérant, Lambesc Piscines
Anais Digital
Lo que dice uno de sus clientes:
Je n'ai eu qu'un contact passager avec Anais : satisfaction totale. Un service très compréhensif. Anais ne pouvait me donner ce que je cherchais; Anais m'a redirigé vers le prestataire dont j'avais besoin. Merci Anais.
Kambro de SévilleWebsite concept, Librairie Damase
The Crew Communication
Lo que dice uno de sus clientes:
We have been working with the Crew Communication for many years on many projects of different types (annual reports, brochures, web projects with videos...). Each time we were more than satisfied about their work. They get the job done with ceativity and professionalism and right on schedule. The budgets were always respected and everything was done to deliver the best service, with the smile. It is always a real pleasure to lead a project with The Crew Communication team.
Gilles GallemaersCommunication officer - Copywriter, Belgocontrol
Digital Advice Group
Lo que dice uno de sus clientes:
We worked with Digitag in order to increase the visibility of a new advertising campaign for one of our clients. Thanks to the analysis and implementation of new digital tools, the campaign received an outstanding amount of reach and engagements creating a large follower base. We worked in an agile way to maximize the value for our clients and to optimize their budget according to their evolving needs. It's helpful because it allows the stakeholders to change the scope of the project and to be really flexible according to the results of the different channels and strategies. Sacha and his team were really helpful and help us to succeed this digital campaign.
David HekkersManaging Director, Noûs
Talentum Digital
Lo que dice uno de sus clientes:
Grandes profesionales. Siempre atentos y dispuestos a satisfacer las necesidades de su cliente, con gran amabilidad y paciencia. Altamente recomendable. Atlas Copco Rental.
Sergio AriasMarketing Coordinator Spain & Portugal, Atlas Copco Rental
Equinoa
Lo que dice uno de sus clientes:
Creation of a new Corporate website, long-term partnership for the maintenance
Fanny LhommeDigital Project Manager, Hour Passion
EvolveDigitas
Lo que dice uno de sus clientes:
Great job done by the company in terms of scaling the business and driving capabilties in e-commerce and other digital ,social and influencer network. Very professional and global outreach.well utilised and within budget . Great PR and Digital team. Strongly recommend.
Arti MahajanDirector, Takshila learning
PURE illusion
Lo que dice uno de sus clientes:
Une agence professionnelle, réactive, et fiable !
Mme DubiéRH, Fidérim Consulting
deBottomLine
Lo que dice uno de sus clientes:
We are very proud to work with the Bottom Line as partner! TBL started up our Social Media campaign from scratch and helped us develop the specific strategy until the execution in a very short period and wel defined proces. ( within +/- 3 months time ) A very hand on approach very close to the client needs with regulary checkpoints if everything is alligned and in line with the KPI's. Always in line with the budget requirements. Steven and Veerle and Marlies a very nice people to work together in a constructive challenger role. We want to establish an long term partnership with TBL Patrick
Patrick HoubenSales&Marketing Manager, Yakult Belgium
sendian creations
Lo que dice uno de sus clientes:
Great guys, Great innovation, Best digital planning Ever
mohamed magdysales manger, Eagle tech
Djm Digital
Lo que dice uno de sus clientes:
Create a B2B2C web-application in order to make a link between end users and garages
Damien LEFEVREProject manager, Total Belgium
Atypic
Lo que dice uno de sus clientes:
L'agence Atypic m'a permis d'avoir une vision stratégique à long terme et de mettre en place des actions marketing qui ont eu des résultats positifs sur le développement de Promosport. Atypic maitrise l'ensemble de la chaine de communication que ce soit le print ou le digital marketing mais c'est surtout la créativité de l'équipe qui nous a permis d'être unique sur notre marché.
Denis DetinneCEO, Promosport
OFCORES
Lo que dice uno de sus clientes:
Nous avons travaillé ensemble pour l'organisation du BAM Congress:
Nathalie PrietoEvent Manager, BAM
Wirelab
Lo que dice uno de sus clientes:
Great agency to work with! Competitive offer and what is most important very close collaboration and great support. I can highly recommend Wirelab for any Digital Projects.
Nico EddelbuettelRegional Marketing Specialist, tesa Western Europe
Black Pizza
Lo que dice uno de sus clientes:
Nous avons sollicité l'agence Black Pizza dans le cadre d'un appel d'offre. L'agence a fait preuve d'un très grand professionnalisme et d'une implication qui nous a très agréablement surpris. Je recommande cette agence à celles et ceux qui cherchent une véritable agence créative. En plus d'être aimables, serviables, et dévoués, l'ensemble de l'équipe sait faire preuve d'une grande imagination avec un travail particulièrement bien soigné. Travailler avec Black Pizza, c'est allier le professionnalisme au plaisir.
Cédric K.Responsable du Développement, Seti Ingénierie Conseil
AB4 Systems
Lo que dice uno de sus clientes:
AB4 Systems developed a web application for a financial institution to use in collaboration with a third-party agency. The app has English and non-English versions and allows users to print questionnaires. AB4 Systems successfully delivered the application in three months to meet a critical data collection deadline. The team made smart suggestions to improve product quality. Communicative and organized, AB4 Systems proved to be a reliable development partner, which fostered further collaboration.
Vlad GrigorasSenior Social Protection Economist, The World Bank
POP Communications
Lo que dice uno de sus clientes:
POP communications deliver great service, value for money to achieve the best results for your budget. The team is experienced, friendly and dedicated to achieve success for your campaign. Love working with them and loved the results even more.
Berna BurgerCentral Consumer Marketing Manager, BIODERMA
¿Eres una agencia con talento? ¡Únete a nosotros!
¿Quién utiliza Sortlist?
Los responsables de marketing de cientos de compañías.

Sylvie T'Jaeckx
Me sorprendió recibir una respuesta tan rápida y personalizada. Me hicieron preguntas muy acertadas con las que pude crear un briefing de calidad. Gracias a eso obtuve una lista perfecta de las agencias que podrían ayudarnos.

Damien Thayse
Si tuviera que recomendar Sortlist a mis amigos o clientes destacaría el tiempo que te ahorra. Sólo dos días después de enviar mi mensaje a través de la web, ¡ya estaba todo acordado! Y lo mejor de todo, con una agencia relevante.

Jean Minne
Publiqué un proyecto en Sortlist explicando mis necesidades. En dos días, cuatro agencias se pusieron en contacto conmigo para fijar una reunión. Me explicaron lo que hacían y de qué forma se ajustaban a mis necesidades. Finalmente, el proceso avanzó muy rápido con la agencia que seleccioné.
Leer más testimonios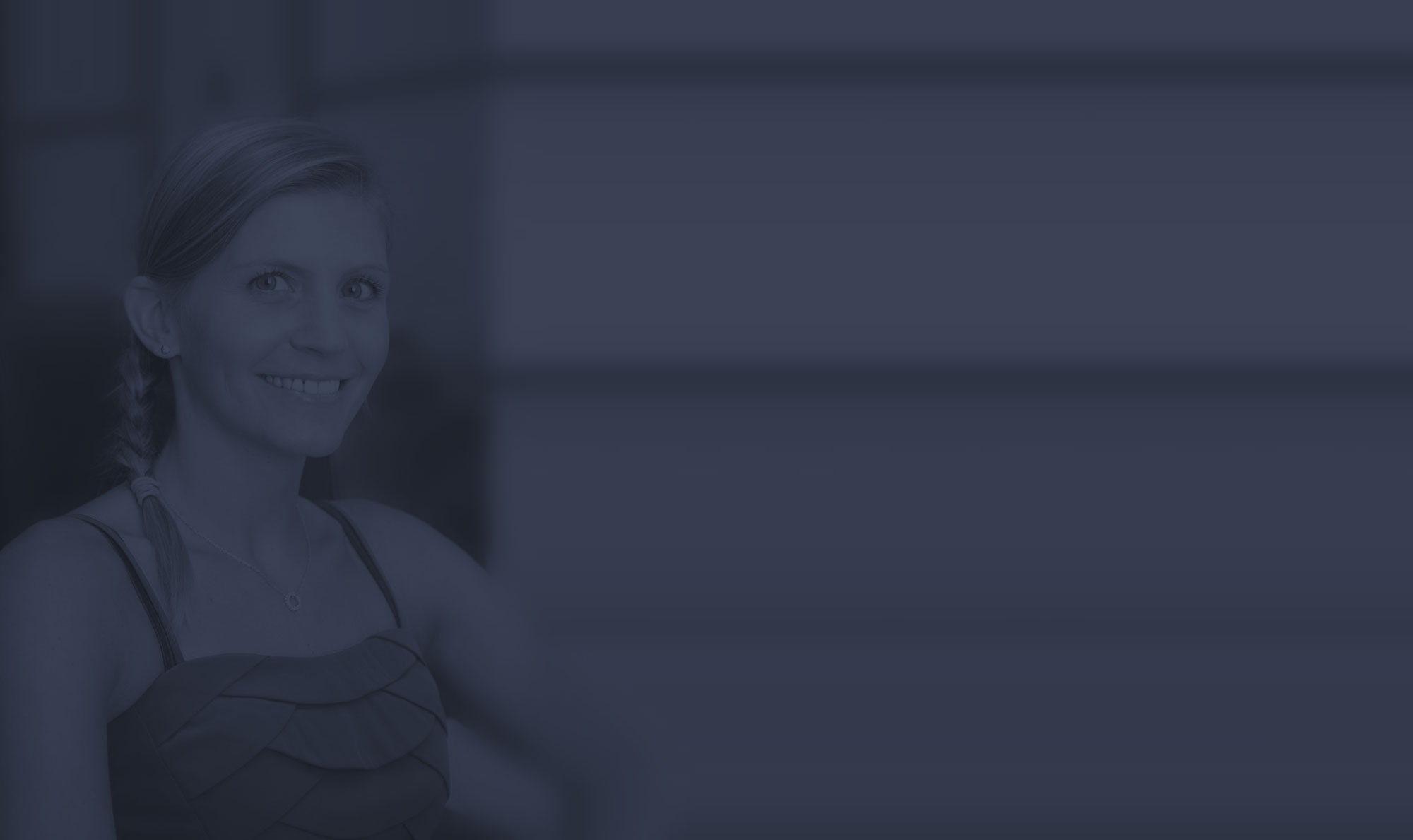 Encontrar una agencia es bastante complicado. Hay muchísimas y realmente no sabemos cuáles están preparadas y motivadas para trabajar con nosotros. Con Sortlist es más fácil porque son las agencias las que dan el primer paso enviándonos un mensaje. Además hay una preselección para enfocarte sólo en las agencias más expertas en base a diversos criterios de selección relevantes.

Jessica Fabre
Responsable de Comunicación Digital en Bourbon
Déjanos guiarte hacia la mejor agencia
Desde diseño web hasta las campañas de publicidad, te guiamos hacia la agencia ideal que se ajuste a tus necesidades y presupuesto. Luego, compara y contrata la más adecuada para ti.
100% gratuito - Sólo cobramos una comisión a las agencias que quieran colaborar contigo.