Conoce a las mejores agencias
Desde diseño web hasta campañas de publicidad, te guiamos hacia las agencias de marketing más adecuadas.
100% gratuito - Sólo cobramos una comisión a las agencias que quieran colaborar contigo.
arrow_downward
Menciones en los medios de comunicación
1k
Successful collaborations per year
¿Qué tipo de agencias se seleccionan?
Las mejores, pero no necesariamente las más grandes.
Shortcut Advertising
Lo que dice uno de sus clientes:
The Belgian Homeless Cup was offered by the professional football league the opportunity to communicate on a national level (television, press, Panini-album). We asked Shortcut to help us define our strategy (which target group, which message, which approach) and to come up with a product in the form of a campaign image and slogan.
Director,
The Lift
Lo que dice uno de sus clientes:
La agencia de marketing The Lift cambió el rumbo de nuestra empresa. En 2016 nos encontramos en una situación bastante difícil debido a la penalización por parte de Google de nuestra página web y contactamos con Oscar García uno de los especialistas que tienen en SEO. Al principio fuimos un poco reticentes a realizar todos los cambios que teníamos que hacer pero finalmente seguimos sus consejos y la página fué recuperando posiciones. Pasamos de una facturación de 30.000€ mensuales a ser líderes del sector y posicionarnos por delanete de grandes empresas. Nos integraron una estrategia SEO, Google Shopping, Remarketing y una estrategia de linkbuilding. La comunicación fué siempre muy buena y muy personalizada. Estamos muy agradecidos a todo el equipo: Natalia, Ale, Joaquim, Oscar, Toni .
CEO,
Coyote
Lo que dice uno de sus clientes:
Toujours à l'écoute de nos attentes, l'agence Coyote nous a guidé et accompagné au mieux lors de la refonte de notre identité visuelle. Créativité, réactivité et conseils avisés caractérisent l'agence. Le professionnalisme et l'enthousiasme de l'équipe sont également à souligner et garantissent une collaboration efficace et sympathique.
Secrétaire Général,
PROFIRST Intl.
Lo que dice uno de sus clientes:
We have worked in collaboration with Profirst on many different projects over the years. They are always very professional, creative and looking for the slightest detail that will make the perfect set.
Project Manager,
EVO Group
Lo que dice uno de sus clientes:
Agence sérieuse, communication et travail efficace.
Comptable,
148 - Agence de communication
Lo que dice uno de sus clientes:
Superbe collaboration et accompagnement , agence à l écoute , professionnelle et tout ça dans la bonne humeur ! Merci 148 !
Co fondateur,
Dupont Lewis
Lo que dice uno de sus clientes:
Nous travaillons avec Dupont Lewis depuis 4 ans sur tous nos points stratégiques en marketing et communication. La créativité et la rigueur dont ils font preuve ont largement contribué à installer une relation de confiance à long terme entre nos deux sociétés. Je les recommande donc vivement
Pdg,
Superkraft
Lo que dice uno de sus clientes:
Een super tof, hands-on team waarvoor niets teveel is. Vragen en problemen worden direct aangepakt. Ik ben zeer tevreden van hun service en klantencontact.
Zaakvoerder,
SECONDFLOOR
Lo que dice uno de sus clientes:
Plusieurs collaborations et toujours aussi agréable !
Co-fondateur,
Socialsky
Lo que dice uno de sus clientes:
Energetic team and great deliverables ! Always a pleasure to work with socialsky.
Tax consultant,
New Step Media
Lo que dice uno de sus clientes:
Branding Brand awareness Approaching a new products
Co-founder,
Pixelis
Lo que dice uno de sus clientes:
Cela fait plus de 4 ans que Pixelis accompagne Loxam dans sa communication RSE. Rapports, événements dédiés, déclinaisons de supports, nous collaborons en parfaite synergie. C'est une belle rencontre avec une équipe de professionnels qui sait anticiper, être réactive et force de proposition. Respectueux des budgets et des délais, ils sont toujours à l'écoute et ouverts à la discussion. Ils prennent en considération vos problématiques, vos contraintes et vos enjeux, trouvent des solutions et vous poussent à aller toujours plus loin. Et le résultat est là ! C'est très appréciable de travailler de la sorte.
Communication Manager,
Zee Group
Lo que dice uno de sus clientes:
Nous avons fait appel à Zee Agency pour la réalisation du site Internet de notre média. Nous avons trouvé une bonne qualité d'écoute pour la réalisation de notre projet et nous avons obtenu un résultat conforme à nos attentes. L'équipe est compétente et agréable.
Rédacteur en chef délégué,
BBS
Lo que dice uno de sus clientes:
Accompagnement sur un projet d'expérience digitale d'un point de vu creative techno.
Chef de projet digital sénior,
LaMagnética
Lo que dice uno de sus clientes:
Empezamos a trabajar con La Magnètica en el año 2009 y desde entonces se ha convertido en un colaborador fundamental en la estrategia digital de la Fundación. Sus servicios van desde la consultoría técnica con informes que nos entregan regularmente y análisis sobre cómo mejorar el posicionamiento SEO a la conceptualización y diseño de nuestras páginas web y sus nuevos apartados y el asesoramiento en todo lo que está relacionado con la comunicación online de la institución. Desde 2014 con la renovación de nuestra página web, por la que La Magnètica trabajó en la conceptualización y optimización del diseño, usabilidad y funcionalidad, y con la publicación del diseño renovado del Catálogo Razonado de Pinturas de Salvador Dalí en diciembre 2017, hemos confiado en una empresa que demuestra su profesionalidad tanto desde el punto de vista de respeto de los tiempos de entrega de los proyectos y del presupuesto acordado, como de la capacidad de entender nuestras necesidades y deseos. Nuestra valoración del trabajo de La Magnètica en los proyectos pasados y en los que actualmente están llevando a cabo con nosotros no puede ser más positiva. We began to work with La Magnètica in 2009. Since then it has become a fundamental collaborator in the digital strategy of the Dalí Foundation. Their services range from technical consultancy (with regular reports and analysis) to SEO improving and conceptualization. They also help us design our web pages and new sections and give us advice on everything related to online communication. In 2014, we updated our website completely. La Magnètica worked on the new design's conceptualization and optimization, on usability and functionality. Another important project was, in December 2017, the launching of the new design of Salvador Dalí's Catalogue Raisonné of Paintings. To do so we relied on a company, La Magnètica, that showed professionalism from the point of view of respect for delivery times and for the agreed budget. They are very good at understanding our needs and wishes. Our opinion of La Magnètica's job in past and future projects with us cannot be more positive.
Digital media,
Icetulip
Lo que dice uno de sus clientes:
We had the pleasure to work with Icetulip on marketing our Talyaa application. The agency was so professional and delivered everything on time
iOS Developer,
Biggerband
Lo que dice uno de sus clientes:
Biggerband nous accompagne depuis plus de 7 ans dans notre stratégie de communication et de développement. Réactives et créatives, les équipes sont toujours à l'écoute de nos enjeux. Notre dernière campagne « les frigos solidaires » est une énorme succès, qui ne cesse de rayonner. Merci à tous pour tout le travail accompli…et pour celui à venir !
Responsable de la communication et projets digitaux,
EVerythink PR boutique
Lo que dice uno de sus clientes:
EveryThink is the PR agency we rely on every time one of our customers in Portugal have the need to reach out Spanish media. They have a great level of expertise and they really know how to get the message through!
Executive Manager,
datasocial
Lo que dice uno de sus clientes:
They are top professionals. Not only on the business but also on the personal side (good values). SEO and Social Media specialists that are always looking for new ways to do things, they keep learning. Adaptable to Budget requirements and very accesible.
Marketing Director,
Talentum Digital
Lo que dice uno de sus clientes:
Muy contentos de como nos llevan el SEO, el posicionamiento on-line, en mi sector, es muy importante.
Gerente,
EvolveDigitas
Lo que dice uno de sus clientes:
Very satisfied with the work done by Evolve Digitas . They were given a very tight budget to deliver leads and scale our business digitally . They have done an exceptional job on the same and given us brand visibility across Asia and Middle east . Wish them good luck.
Director Marketing,
PURE illusion
Lo que dice uno de sus clientes:
Une agence professionnelle, réactive, et fiable !
RH,
deBottomLine
Lo que dice uno de sus clientes:
Nous travaillons depuis quelques années avec deBottomLine pour nos activités BTL, principalement nos activités CRM et réseaux sociaux. Ce que nous aimons particulièrement chez eux c'est leur créativité qui permet à une marque comme Yakult de se redynamiser. Ils ont une connaissance très pointue du fonctionnement des réseaux sociaux, nos campagnes sont de ce fait parfaitement menées et rentabilisées d'un point de vue coût/contact. De plus deBottomLine partage son savoir avec ses clients et les pousse à être autonomes dans certains domaines. La collaboration n'est donc pas statique et évolue en fonction des acquis de chacun.
Project Communication Manager,
sendian creations
Lo que dice uno de sus clientes:
When we talk about Sendian Creations agency, we talk about Quality deliverables, and great planning.
Marketing manager,
Comith
Lo que dice uno de sus clientes:
Samenwerken met Comith betekent weten waar je aan toe bent. Alle medewerkers zijn professionals in hun job en argumenteren hun kanaal-, content- en designkeuzes. En misschien nog belangrijker: ze houden woord. Door de korte communicatielijnen slaagt Comith er bovendien in om snel te reageren. Comith denkt mee met de klant en weet de flitsende communicatiewereld te verzoenen met de tragere procedures binnen de overheid. Comith gaat resultaatgericht te werk en aarzelt niet om ook het eigen werk kritisch te evalueren.
Woordvoerder,
Mayple
Lo que dice uno de sus clientes:
Ad campaigns have improved, and the quality of the client's website is much better than before. Professional and responsive, Mayple answers all questions to ensure project success. We're already seeing our marketing strategy in action and are pleased with the results.
Digital Ad. Manager,
Wirelab
Lo que dice uno de sus clientes:
Great agency to work with! Competitive offer and what is most important very close collaboration and great support. I can highly recommend Wirelab for any Digital Projects.
Regional Marketing Specialist,
Black Pizza
Lo que dice uno de sus clientes:
BlackPizza a créé l'identité visuelle d'ekWateur, et est en charge de la refonte de nos interfaces. Nous apprécions beaucoup la gestion de projet et la créativité de cette agence !
Responsable Communication,
AB4 Systems
Lo que dice uno de sus clientes:
AB4 Systems developed an animated sticker tool. In addition to building an Android version, the team created an iOS keyboard from scratch that suggests stickers based on the words typed by the user. Compared to the previous iteration, the product that AB4 Systems created has received much better feedback from external users. Leveraging a collaborative and transparent approach, the team maintained a seamless workflow and provided recommendations as needed.
Product Manager,
POP Communications
Lo que dice uno de sus clientes:
POP communications deliver great service, value for money to achieve the best results for your budget. The team is experienced, friendly and dedicated to achieve success for your campaign. Love working with them and loved the results even more.
Central Consumer Marketing Manager,
Oh! my brand
Lo que dice uno de sus clientes:
Oh My Brand has designed our website in the agreed timing, with a high standard of quality and with an excellent customer service attention.
Marketing & International Manager,
ELSE & BANG
Lo que dice uno de sus clientes:
Good ideas & design but poor execution
Head of Digital,
La Niche
Lo que dice uno de sus clientes:
It's always a pleasure to work with La Niche. Their projects combine high quality on technical side (right technology at the right place) and very well-designed solution. We work with a lot of agency. Like all of them, keeping the deadline is always a challenge. It might include last day rush but, in the end, unlike a lot of them, they deliver on time. It's easy to communicate with them. We can easily get in contact with the right persons by phone. This helps a lot to fulfill project in time with astonishing quality.
CEO,
Dynamic Creative
Lo que dice uno de sus clientes:
Revoir notre communication digitale pour être plus punchy face à nos concurrents
Responsable technique,
Adjust
Lo que dice uno de sus clientes:
Super service ! Équipe disponible et réactive.
Project Coordinator,
If we were you
Lo que dice uno de sus clientes:
IWWY hielp met een verfrissing van onze onderneming. Hierbij kwam onder meer een nieuw logo, huisstijl en advertentiebeleid aan de pas. Kenmerkend is hun creatieve en flexibele aanpak waarbij ze niet verlegen zijn om hun eigen stempel te drukken op hun campagnes of 'out of the box' te denken. Momenteel verzorgen zij onder andere de copywriting, het ontwerp van advertenties en het verder uitdiepen van de gezette visie.
Bedrijfsleider,
The Crew Communication
Lo que dice uno de sus clientes:
We have worked with The Crew Communication to develop our new website. The project had some challenging deadlines but that did not scare them off. The team showed great flexibility, rapidity of execution and creativity without jeopardizing quality. Thank you to the very talented team!
Marketing Manager,
Digital Advice Group
Lo que dice uno de sus clientes:
We worked with Digitag in order to increase the visibility of a new advertising campaign for one of our clients. Thanks to the analysis and implementation of new digital tools, the campaign received an outstanding amount of reach and engagements creating a large follower base. We worked in an agile way to maximize the value for our clients and to optimize their budget according to their evolving needs. It's helpful because it allows the stakeholders to change the scope of the project and to be really flexible according to the results of the different channels and strategies. Sacha and his team were really helpful and help us to succeed this digital campaign.
Managing Director,
The Mood Project
Lo que dice uno de sus clientes:
La experiencia con Mood ha sido fantástica. Planteamos un concurso a través de la plataforma y seleccionamos su propuesta por estratégica. Era un proyecto para reposicionar la marca y diseñar el plan estratégico de comunicación. Durante la fase de Reposicionamiento estratégico fuimos desgranando la esencia de la compañía y construyendo la transformación de nuestra marca sin perder el foco y con eficacia. En los workshops participábamos personas de distintas partes de España, y Mood se adaptó a esta situación, optimizando al máximo cada reunión. Mood creó desde el primer momento un excelente clima de trabajo, y la confianza en ellos aumentó taller a taller, entregable a entregable. Dada la confianza en la calidad de su trabajo y visión, una vez acabado este proyecto continuaron con otros dentro de la compañía. Destacaría su capacidad para entender nuestro negocio en muy poco tiempo y su visión estratégica, realista pero a la vez innovadora. Acciones con contenido y con sentido.
Director de Marketing,
Poixel
Lo que dice uno de sus clientes:
I wanted to take my brand to a higher level so I chose poixel.  They knew what they were doing and they were professional.  What I really appreciated about poixel is that they always had the  answers to all my questions at all  times .
Founder,
Infostrates
Lo que dice uno de sus clientes:
a responsive team and contacts who take the time to follow up the digital project: Relevant proposals. we have had good brainstorming with the account manager and then received a strategic recommendation in accordance with our needs pedagogical approach very appreciated inside Renault team's project Very agile and creative i recommend working via this agency.
Head of communication,
¿Eres una agencia con talento? ¡Únete a nosotros!
¿Quién utiliza Sortlist?
Los responsables de marketing de cientos de compañías.

Sylvie T'Jaeckx
Me sorprendió recibir una respuesta tan rápida y personalizada. Me hicieron preguntas muy acertadas con las que pude crear un briefing de calidad. Gracias a eso obtuve una lista perfecta de las agencias que podrían ayudarnos.

Damien Thayse
Si tuviera que recomendar Sortlist a mis amigos o clientes destacaría el tiempo que te ahorra. Sólo dos días después de enviar mi mensaje a través de la web, ¡ya estaba todo acordado! Y lo mejor de todo, con una agencia relevante.

Jean Minne
Publiqué un proyecto en Sortlist explicando mis necesidades. En dos días, cuatro agencias se pusieron en contacto conmigo para fijar una reunión. Me explicaron lo que hacían y de qué forma se ajustaban a mis necesidades. Finalmente, el proceso avanzó muy rápido con la agencia que seleccioné.
Leer más testimonios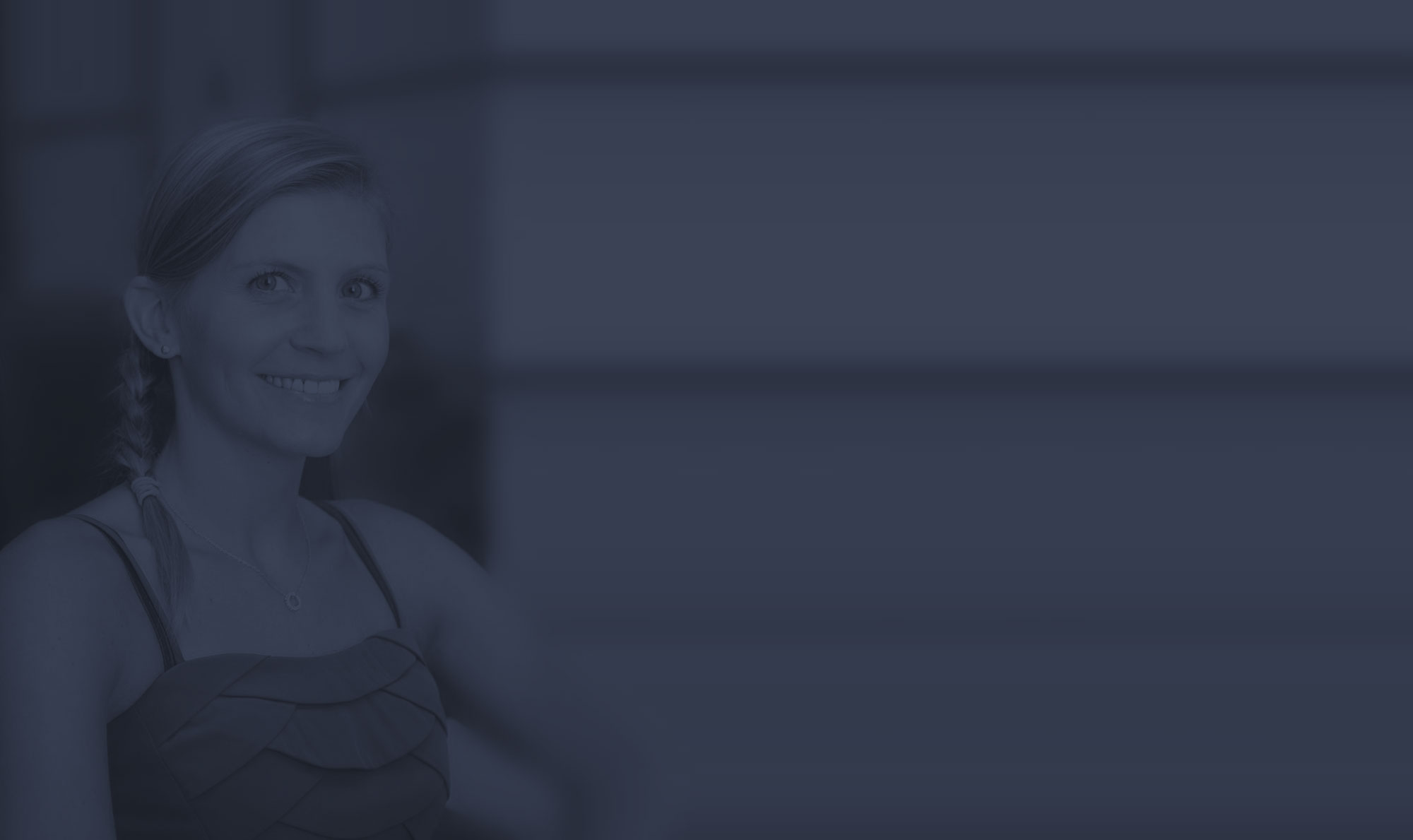 Encontrar una agencia es bastante complicado. Hay muchísimas y realmente no sabemos cuáles están preparadas y motivadas para trabajar con nosotros. Con Sortlist es más fácil porque son las agencias las que dan el primer paso enviándonos un mensaje. Además hay una preselección para enfocarte sólo en las agencias más expertas en base a diversos criterios de selección relevantes.

Jessica Fabre
Responsable de Comunicación Digital en Bourbon
Déjanos guiarte hacia la mejor agencia
Desde diseño web hasta las campañas de publicidad, te guiamos hacia la agencia ideal que se ajuste a tus necesidades y presupuesto. Luego, compara y contrata la más adecuada para ti.
100% gratuito - Sólo cobramos una comisión a las agencias que quieran colaborar contigo.